According to the World Bank, infrastructure is the major limiting factor to economic growth in most African countries and is found to depress business productivity by around 40 percent. Green Powered Technology works with the U.S. Trade and Development Agency to promote smart infrastructure development in sub-Saharan Africa. Our approach to driving sustainable development has been to work with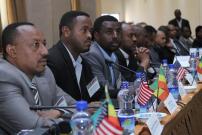 African leaders and energy experts from the diaspora in order to tailor infrastructure advisory services to each country. We have employed this approach on USTDA-funded studies on the deployment of concentrated solar power and energy storage technologies in South Africa in addition to other renewable energy technologies in East Africa and infrastructure upgrades in West Africa. Through the USTDA-funded African Leaders' Visit, we supported USTDA as they shared best practices in infrastructure development with African ministers of energy and other high-level officials.
USTDA's Global Procurement Initiative (GPI) aims to revolutionize development by giving partner countries more advantageous procurement options and teaching them how to avail themselves of these options in a fair and transparent manner. Taking total cost of ownership into account and adopting value for money criteria will lead to smarter long-term investments, saving money over time and enabling governments to choose projects which will contribute to their countries' social and environmental goals. GPI takes the following phased approach: Phase 1, In-Country Workshop; Phase 2, Study Tour in the United States; and Phase 3 and beyond, In-Country Technical Assistance.
As part of the GPI, Green Powered Technology has trained procurement officials from Ethiopia and Botswana on procuring infrastructure, particularly for power, using value for money criteria. Discussions with stakeholders and pre-training surveys reveal the biggest challenges in each country and illuminate the opportunities for improvements in public procurement. We also conduct a needs assessment which helps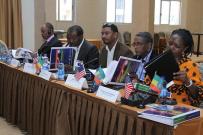 trainers to tailor each workshop. In these assessments, we consider the backgrounds and roles of the delegates, the gaps between their current capabilities and the capabilities needed to implement value-based procurement processes; finally, we outline the content needed for a training which will fill this gap. Our training sessions are interactive and hands-on. Facilitators engage participants with exercises which allow them to apply newly learned concepts to real acquisition scenarios. Facilitators also encourage questions and discussion, allowing participants to share and learn from each other's experiences.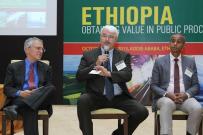 The delegations we train are keen on adopting practices which will improve development outcomes in their respective countries, as demonstrated by Director General Tsegaye Abebe of Ethiopia's Public Procurement and Property Administration Agency: "We strongly believe that increasing the efficiency, fairness, and transparency of the expenditure of public resources is critical to sustainable development and the reduction of poverty. Efficient public procurement systems are essential to the achievement of the development objectives of the Government of Ethiopia."
In Botswana, Green Powered Technology taught delegates how the best value procurement process could be applied to their future high-value capital projects to avoid problems their projects were facing such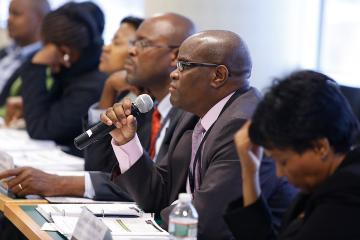 as delays, cost overruns and safety issues. Through a series of case studies, we illustrated how tools of best value procurement, such as bidder prequalification and Life Cycle Cost Analysis (LCCA), can lead to better outcomes. All five of the partner country delegations finished their workshops with an understanding of the potential of best value procurement and left with a desire to implement it for some, if not all types of procurements.
As the World Bank and European Union have shifted to value for money procurement, eventually best value will be the rule for non-commodity procurements in sub-Saharan Africa rather than the exception. During our trainings, universally, the question was not whether to implement best value – but rather how to implement best value, with each country having its own unique opportunities and challenges. And while the trainings have helped to advance best value procurement in each partner country, it is also clear that more will need to be done: follow-up with focused technical support to address implementation challenges as well as evaluation for continuous improvement and communication of the results to encourage other countries to adopt similar procurement practices.
The GPI is also extending its reach by partnering with the Millennium Challenge Corporation (MCC). Through this partnership, Green Powered Technology is helping MCC to incorporate value for money criteria and LCCA into their procurement processes, which will benefit compact countries in Africa and elsewhere. The GPI is also included Power Africa's Toolbox, enabling African-led development in its partner countries. As the GPI continues its partnerships with Ethiopia and Botswana and eyes potential partnerships with Kenya, Tanzania and Mozambique, its impact on sustainable development in Africa will expand.