In 2013, USAID exceeded for the first time it's prime contracting goal for the woman-owned small business category. The achievement underscores the Agency's commitment to women's empowerment and gives woman-owned small businesses the opportunity to translate their accomplishments as organizations into tangible development impact in accordance with broader USG policy objectives.
One of the principles underpinning the newly-adopted USAID gender policies from 2012 is integrating gender equality and female empowerment throughout the entire Program Cycle, including into monitoring and evaluation (M&E) activities. M&E assignments have the potential to specifically help quantify the extent to which USAID investments have an impact on women as targeted beneficiaries. For example, Feed the Future's monitoring and evaluation system comprehensively tracks how its programs have impacted women in terms of their nutritional status and labor role in agricultural value chains.
IOS Partners Inc., a small, woman-owned, disadvantaged business, is currently implementing the Impact Evaluation and Quantitative Population-Based Surveys for USAID/Mali's Feed-the-Future (FTF), Cereal Value Chain (CVC) Activity in Mali. All three FTF value chains (sorghum/millet, rice and livestock) in Mali are largely dominated by men. With a few exceptions, women provide labor almost exclusively for rice production. For the CVC impact evaluation, women's role in cereal crop production is documented during a baseline survey, then reviewed periodically during the impact and final evaluations as well as at other times using the innovative Outcome Harvesting approach. The changes observed will suggest ways project interventions could improve to enhance women's roles and improve family nutrition and food security.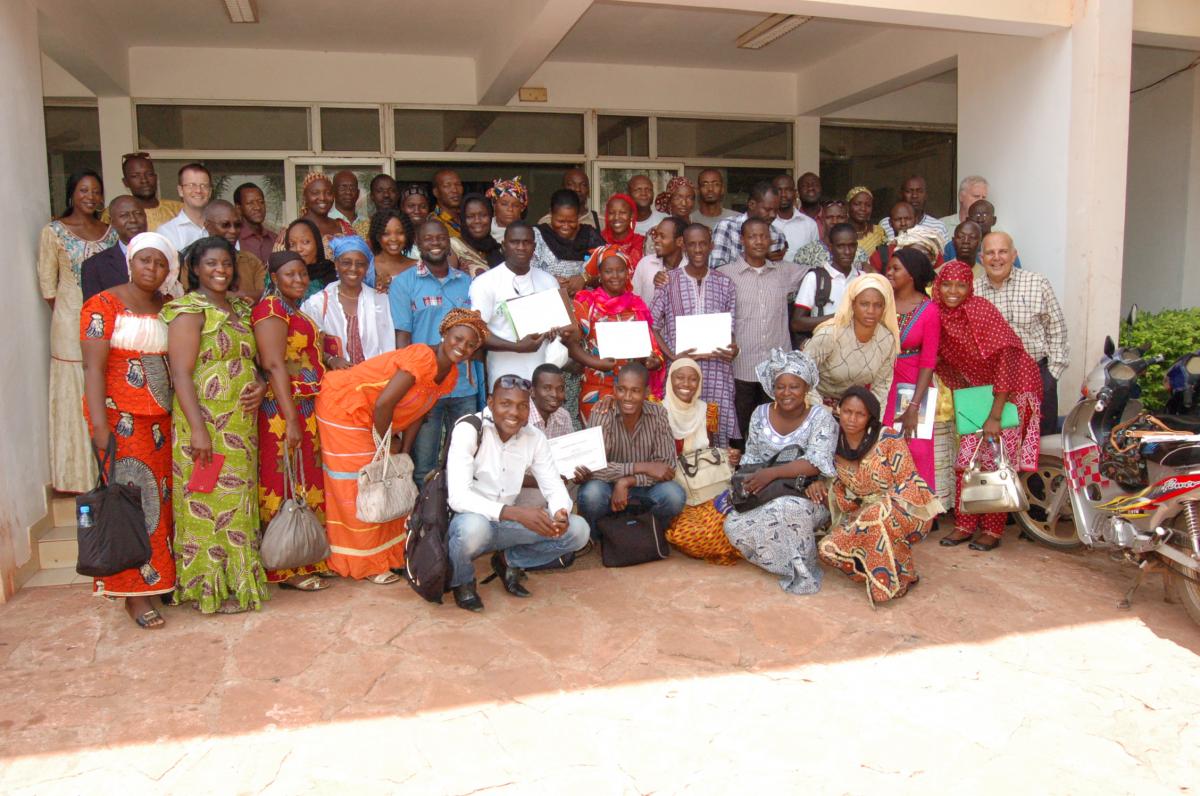 As value added to the impact evaluation and the population-based surveys, we have also provided learning and leadership opportunities to local women in targeted capacity building activities in the field. IOS Partners carried out in July 2014 a multiple stakeholder engaging training workshop in Bamako with the participation of 85 survey supervisors and enumerators as well as the USAID Mali COR and Monitoring and Evaluation personnel. The workshop leveraged the following key elements:
Integrating gender as a cross-cutting consideration in the survey design and implementation;
Conducting a training module on the Women's Empowerment in Agriculture Index (WEAI) questionnaire modules;
Providing specific training on capturing gender (in)equality results by collecting and analyzing data in a sex-disaggregated fashion;
Engaging a significant number of local women in the survey implementation team;
Involving as trainers African women with expertise in rural development and community relations.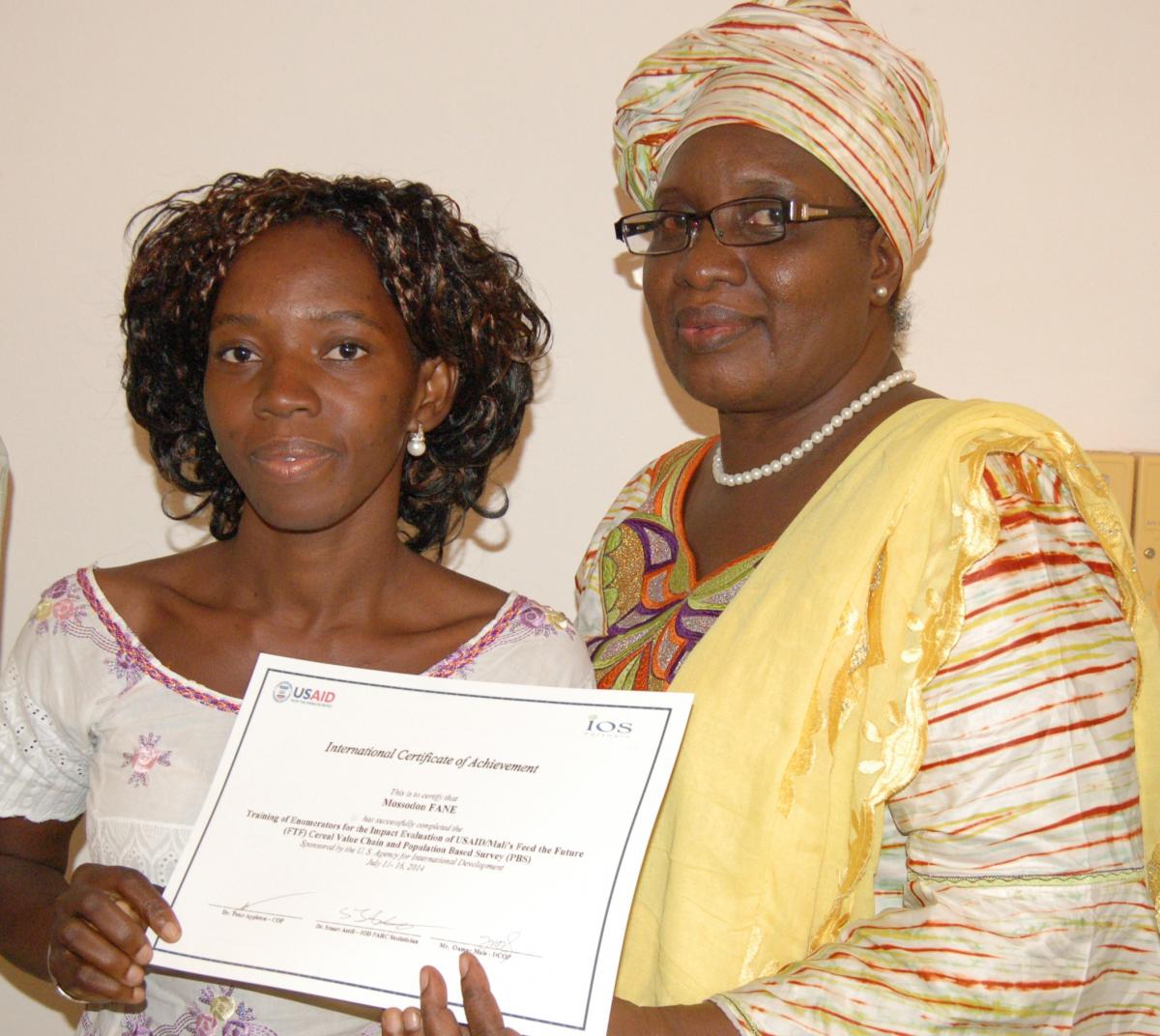 IOS Partners believes that this multi-layer, cross-sectional approach integrates gender into the evaluation process and contributes to the achievement of more equitable opportunities in agricultural value chains thus helping reduce hunger and poverty.
Incorporated in 1999, IOS Partners has accumulated a knowledge base facilitating economic development reforms in over 100 countries and has undertaken over 170 assignments worldwide working with the USG, multilateral institutions and host governments in the emerging markets of Africa, Asia, Latin America, and Eastern Europe. IOS Partnersspecializes in economic and private sector development, including agricultural value chains, trade facilitation, investment promotion, country competitiveness, institutional strengthening, monitoring and evaluation, and management and capacity building.