The Mara Serengeti, spanning the border between Kenya and Tanzania, is known worldwide for its natural beauty and biological diversity, which is one of the reasons why it draws over a million tourists a year. There is therefore a delicate balance between maintaining the natural beauty of a world-renowned region, and ensuring the continued economic development, spurred by tourism, of both countries.
Members of the Mara-Serengeti Hoteliers Forum (MSHF) are very aware of the role their environment plays in attracting visitors, and are keen to maintain the delicate ecosystem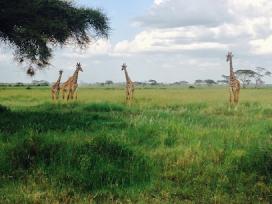 on which they have based their livelihoods. One of the biggest challenges for these hoteliers is water use, and wastewater specifically. Many of these hotels are located along the Mara River; they use its water, and their wastewater gets returned to it. Chemicals, used for cleaning, and other applications, sometimes enter the wastewater stream even in spite of treatment methods. As the water makes its way back into the Mara River, it begins to affect the flora and fauna surrounding the river, degrading the quality of the environment that is the biggest draw for the hotels' clients. Aside from environmental degradation, water is an additional cost for a hotel, and the more efficiently hoteliers are able to use water within their hotels' systems, the more cost these hotels will be able save.
A new partnership, developed by SSG Advisors, called the Resource Efficiency Partnership, brings together the MSHF and the international chemical company BASF, along with the Lake Victoria Basin Commission (LVBC), the Kenya National Environmental Management Authority (NEMA), Tanzania National Environmental Management Commission (NEMC), the Lake Victoria water office in Tanzania, and the Water Resource Management Authority (WRMA) of the Lake Victoria Region. Through this partnership, these hoteliers will now be able to address some of the operational challenges that they face around wastewater on a daily basis. Thanks to a new Memorandum of Understanding between the USAID-funded Planning for Resilience in East Africa through Policy, Adaptation, Research and Economic Development (PREPARED) project, BASF and the MSHF, members of the hoteliers forum will now have access to more resources with which to improve their efficiency, and adopt eco-friendly approaches to wastewater management. SSG was able to facilitate this partnership through its role as a sub-contractor to Tetra Tech on the USAID East Africa PREPARED project.
In this partnership, BASF will conduct an analytical study to better understand water cycles and the chemical compositions appearing in the wastewater streams in the hotels in the Mara and Serengeti landscape. BASF will then help to design a resource efficiency and eco-friendliness program, which will enable the hoteliers to improve
their own efficiencies and waste water treatment. Through this work, BASF will gain opportunity to showcase and expand the market uptake of its green products, such as ingredients for eco-friendly detergents, and display its own expertise in sustainability.
The difficulties of enforcing environmental awareness and best practices across international borders are not negligible. This is why the Lake Victoria Basin Commission (LVBC), the Kenya National Environmental Management Authority (NEMA), and the Water Resource Management Authority (WRMA) of the Lake Victoria Region are all involved in this partnership. By providing policy guidance and access to water monitoring data, these partners will ensure the partnership's smooth rollout. Meanwhile, they look forward to coordination between the involved members, decreasing their need for monitoring environmental regulatory compliance.
"This partnership will fill the technical expertise gap previously experienced in undertaking the waste water assessment by the national and regional regulatory authorities in the Mara Serengeti landscape," said Polycarp Ngoje, SSG's Public Private Partnership Specialist. "The outcome of the partnership will also inform the harmonization of waste water policy and promote best practices in the transboundary landscape. This partnership approach has been institutionalized within LVBC to enable them involve the private sector in other similar initiatives."
Public-private partnerships offer USAID a powerful tool for engaging the private sector in the advancement of development goals. By identifying and building upon alignments of business interests and development objectives, the partnerships catalyze private sector investment and engagement to address corporate challenges, from necessary infrastructure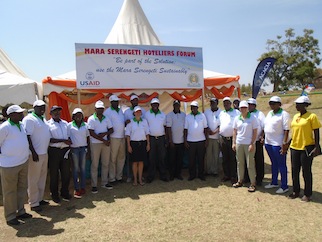 development to tap into new markets to supply chain stability. For governments and aid agencies, the private sector can offer a way to continue development in a sustained manner even after individual projects have reached the end of their lives. SSG Advisors has been fostering new partnerships in Africa for almost a decade, using partnerships to address issues within water infrastructure, fisheries, agriculture, and ICT.
About SSG Advisors:
Founded in 2005, SSG Advisors LLC is an international development consulting firm based in Vermont with a global presence. This firm of innovative professionals is focused on harnessing the power of collaboration among companies, communities, and governments to address development challenges. SSG Advisors offers solutions that leverage the combined power of private investments and public initiatives to change lives. Since its founding, SSG has helped clients build and manage effective collaborations in more than 50 countries in Africa, Asia, Latin America, and Eastern Europe, where it has worked to tackle development challenges related to citizen security, economic growth in conflict-affected regions, enterprise development, workforce development, ICT, and climate-smart development. SSG Advisors is both an 8(a) and HUBZone-certified small disadvantaged business.