Started in 2007, Connexus Corp. is a U.S.-based, woman-owned small business that provides a broad range of consulting and advisory services, primarily in the areas of finance and enterprise development. Connexus organizes an annual learning event entitled Cracking the Nut®. These CTN exercises bring together public and private-sector thought leaders in an effort to address the "tough nuts" or difficult challenges facing the international development community.
These innovative learning events are designed to be highly participatory. Their breakout sessions engage participants in high-level discussions, debates and experience sharing. Each year, Connexus issues a global call, inviting participants to present informative proposals, which are then vetted by an Advisory Committee of technical experts in various subject matters.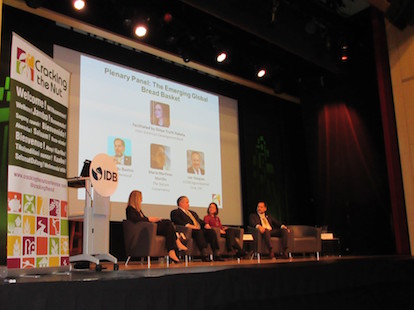 When food prices spiked in 2008, an alarmed world experienced the real danger that food insecurity can be to the global population, and to U.S. international security interests. As a result, USAID's Bureau for Economic Growth Agriculture and Trade, through its Financial Sector Knowledge Sharing Project, issued a contract for the design of a primer. When finished in 2010, this primer provided U.S. government contractors and other interested parties, with a basic technical understanding of global food security. And, it informed them of how to use rural and agricultural finance approaches to help achieve food security objectives – an effort led by Connexus Pres. Anita Campion, in partnership with Chemonics International.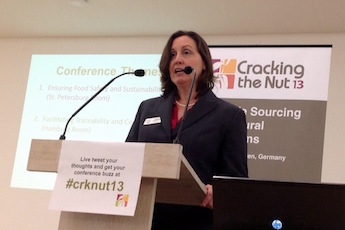 Inspired by framework detailed in the USAID primer, entitled Rural and Agricultural Finance for Food Security, Campion conceived the concept for the first Cracking the Nut conference, which focused on "Overcoming Obstacles to Rural and Agricultural Finance." Witnessing ramped-up in agricultural finance, Campion wanted to make sure that "we were building on the lessons of the past and extracting lessons from new approaches, such as value chain finance." With an emphasis on using market-based approaches and engaging the private sector, the CTN 2012 event focused on "Attracting Private Sector Investment to Rural and Agricultural Markets."
Featuring private-sector speakers from Wal-Mart, General Mills, Ecom Agroindustrial, Chevron and Yes Bank, the CTN 2013 major theme became: "Sustainable Sourcing for Agricultural Supply Chains." Key issues included: food safety, traceability and certification, and financing supply chains.
Over time, Connexus learned that a broad array of actors, including private agribusiness, impact investors, donor and government representatives were relying on lessons learned from CTN conferences, to guide their work and strategies. In 2014, Connexus organized the CTN event in Rwanda, focusing on "Improving Rural Livelihoods and Food Security." This conference emphasized the importance of ensuring that children – and women of childbearing age – have access to adequate nutritious food. Proper nutrition was identified as a desirable tool to avoid children's growth stunting, and agriculture was highlighted as a potent option for creating livelihoods and generating income to support a proper diet. In 2015 and 2016, CTN addressed the vital issue of climate change. Its efforts promoted climate smart approaches applicable to agricultural development. And most recently, CTN 2017, held in Bangkok, addressed the need for "Reinforcing Food Systems to Meet Urban Demand."
By adjusting its global lens each year, Connexus has systematically expanded its focus, out-reach and services to a broader community. New participants are immediately able to share their perspectives and gain insights into many complex issues involved in global food security.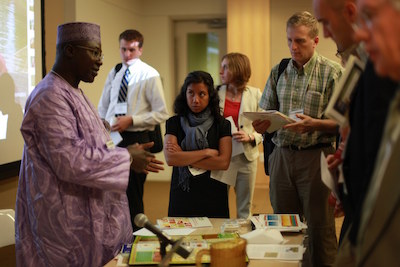 This inclusion extends from development practitioners, to private-sector businesses, financial institutions and investors, as well as to nutrition and climate change experts. By breaking outside of traditional information stovepipes, Connexus has increased the global food issue knowledge base – and facilitated widened collaboration in new exciting ways that have aligned all actors in a common cause – revitalizing traditional agriculture methods to reduce world hunger. For more information, please visit www.connexuscorporation.com.