Juárez & Associates' (J&A) very first overseas contract was to evaluate family planning radio programs in the Latin American and Caribbean (LAC) region and was awarded by the U.S. Agency for International Development (USAID) in 1973. Now, with over 43 years of experience working in the LAC region as a prime- and sub-contractor on behalf of USAID, J&A places particular emphasis on vulnerable populations within its projects, such as indigenous groups, language minorities, adolescent girls, and out-of-school and at-risk youth. J&A believes that "lifelong learning" is necessary to ensure that project participants and beneficiaries not only survive, but thrive. As such, J&A is deeply committed to its partnership with USAID and host country governments in the LAC region to improve the quality of, equity in and access to educational systems, including access for children and youth in crisis and conflict environments.
In 2015, under the Sustainable Development Goals, the global community committed to ensure inclusive and equitable quality education and promote lifelong learning opportunities for all. J&A agrees that investing in early childhood development should be a top priority, but there must be a continued on-going investment in adolescents, young parents, and youth entering the workforce to ensure everyone has the tools they need to succeed. J&A's projects are not only focused on improving reading skills for children in the primary grades, but also employ positive youth programming to generate workforce readiness and life skills.
Overall, there is global agreement that outcomes for health, economic growth and national security are improved with additional educational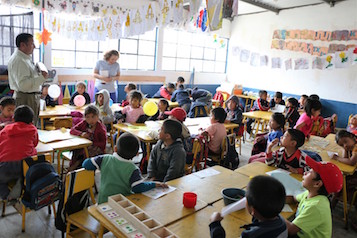 attainment and reading is one of the most critical steps in being able to become a lifelong learner. Additionally, interventions for out-of-school and at-risk youth are often the most challenging and costly investments. However, if we truly believe in Education for All, those hardest to reach and often most in need, should be our primary target. J&A works to ensure that international development efforts focus not only on "learning to read" but in "reading to learn" throughout the course of one's life.
J&A has worked in over a dozen countries in the LAC region, including in El Salvador, Guatemala, Honduras and Nicaragua in the "Northern Triangle."
J&A's work in Guatemala exemplifies the challenges to improve education outcomes in the region. Guatemala has one of the highest inequality levels in the Americas, with extreme poverty concentrated in rural and indigenous areas. The Western Highlands of Guatemala is a multicultural and multilingual region where more than 20 languages are spoken. These conditions lead to more than one-third of children in rural areas not completing first grade. In this context, J&A has been collaborating for decades with the Guatemalan Ministry of Education to improve the inclusion of indigenous languages within the national curriculum, to implement programs, and to evaluate integrated curricula. Additionally, youth in the region are faced with higher levels of unemployment and receive lower wages despite the increase of their educational levels.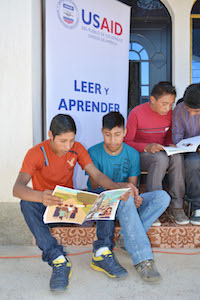 Currently, J&A is the prime implementer of the USAID Guatemala's Lifelong Learning Project (Leer Y Aprender) with the objective of improving the quality of education, as well as access to education, by underserved populations, i.e., indigenous children, girls and out-of-school youth in Guatemala. Under this project, reading outcomes are being improved through the Guatemala Ministry of Education structure, reaching as many schools as possible, especially in the Western Highlands region (the area with the highest concentration of minorities and indigenous peoples). In addition, locally made reading and writing materials are being developed for children and parents on topics such as bullying, violence in schools and gender equality, and include messages on other relevant subjects to promote positive classroom environments. Also, competency-based standards for alternative lower secondary equivalency are being created that include elements to address violence and crime prevention, particularly with regard to the major threats for youth.
J&A also supports targeted measures to increase enrollment among ethnic minorities and indigenous peoples in multiple other LAC countries, such as bilingual education or tailor made delivery modes. Still much more needs to be done to ensure quality education at all levels, so all will have the opportunity to acquire the knowledge and skills not only to be fully engaged participants in the social, economic and political life of their countries, but most importantly to be able to able to build on these opportunities for the next generation.
J&A is proof that with strong commitment, flexible approaches and a deep understanding of the population it serves, a small business can make a big contribution towards ensuring equitable allocation of resources and investment in the next generation.