In 1985, when the British pop duo, The Eurythmics, teamed with American soul icon Aretha Franklin in a spirited rendition of "Sisters Are Doin' It For Themselves," little did any of them suspect they were singing a song that could resonate as a global inspirational anthem for women, particularly Asian women, in education, business, culture and politics more than 30 years later.
Wilson Global Communications LLC was founded in 1994 in South Africa and is a woman/minority-owned,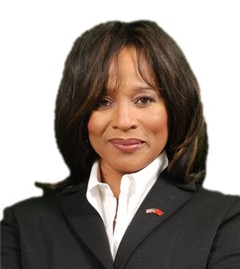 certified small business that is based in Washington, D.C. Wilson Global is an international public relations and communications consulting firm specializing in strategic public relations services between the United States and various countries in Africa and Europe, in China, and in Brazil. The firm provides customized services for building and bridging relationships between American and foreign leaders and organizations in education, business, media, and civic affairs, and in programs that empower women and girls.
Throughout Asia, women are no longer universally acquiescing to the historical roles defined for them by men. Education, political participation, and business successes are playing pivotal roles in that slow, yet steady cultural shift.
Mainland China
In the People's Republic of China, a key member of the ruling Politburo is Vice Premier Liu Yandong, who is the highest ranking government official overseeing all of China's education, sports and cultural affairs.
Vice Premier Liu co-hosts the U.S.-China Consultation on People-to-People Exchange with U.S. Secretary of State John Kerry each year, building on an agreement signed in 2010 by the Vice Premier and former Secretary of State Hillary Clinton, in which they agreed to enhance relationships between the peoples of both countries.
Wilson Global has coordinated both U.S. and Chinese CPE delegation participation in Beijing and Washington, D.C. for these meetings. In 2013, Vice Premier Liu announced a 1,400 scholarship awards program for U.S. Congressional members and America's Historically Black Colleges and Universities (HBCUs) during a visit to Capitol Hill. Through this program, underserved students from 42 American HBCUs, a Network organized and managed by Wilson Global, and 46 U.S. Congressional Black Caucus members' districts have the opportunity to study at Chinese universities with tuition, room and board paid for by the Chinese government.
Vice Premier Liu's vision, commitment to education, and focus on promoting intercultural relations for making this historic effort a reality for underserved communities is to be saluted. Wilson Global has worked on this and various other education and civic affairs projects in China for over six years as the liaison representative for the China-United States Exchange Foundation. The Foundation's goals of bridging and enhancing relationships between American and Chinese peoples was a natural strategic collaboration for Wilson Global's cross-cultural skills. Through high-level introductions by the head of the Foundation, Mr. C.H. Tung, we worked with the Chinese Ministry of Education to gain approval to establish a Confucius Institute at Xavier University of Louisiana in New Orleans, the first in that state. Mr. Tung is also the Vice Chairman of the National Committee of the Chinese People's Political Consultative Conference and was the first chief executive of the Hong Kong Special Administrative Region.
Hong Kong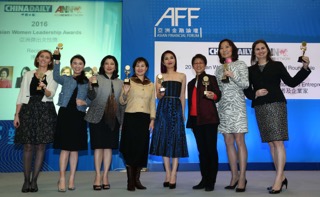 Another indication that women are beginning to receive recognition in Asia was evidenced at the recent Asian Financial Forum in Hong Kong. Wilson Global organized the participation of a delegation of American asset managers and investment bankers to the forum, where former Federal Reserve Board Chairman Dr. Ben Bernanke was a keynote speaker. During an awards ceremony at the forum under the theme, 'Leading Asia: Women as Change Agents, Innovators and Entrepreneurs', eight women were recognized for their expertise and leadership in business at a special program hosted by the China Daily newspaper. The standing- room-only audience heard inspirational accounts of how these women from Malaysia, Thailand, Mainland China and Hong Kong challenged stereotypes and pioneered accomplishments in their fields of business, entertainment and civic affairs. Each of the women attributed part of their success to a quest for continuous learning and striving for positive results not only for themselves, but for their broader communities.
Best Practices
In all of the international programs, whether ensuring the inclusion of women on a delegation, or presenting opportunities to underserved students, Wilson Global employs industry best practices by adhering to standards of excellence and upholding principles of ethics in accordance with the Public Relations Society of America. Wilson Global demonstrates creativity in solving complex issues with cultural sensitivity. National awards and honors for our international public relations work exemplify our quest for excellence. In October 2015, CEO Julia Wilson, received the Lifetime Achievement award from the National Black Public Relations Society, and in March 2016, the University of Southern California in Los Angeles will honor her with the 2016 Outstanding Alumna Award during the 40th Anniversary celebration of the USC Black Alumni Association.
Wilson Global understands the critical role of education, and the obstacles women face. Our grassroots communications processes and experience working in international markets can help enable women to assume leadership roles in their communities. Since one of the important goals of the United States Agency for International Development is to advance the status of women and bridge gender inequality, Wilson Global can help support and add value to USAID's efforts to empower women and girls globally by continuing to apply lessons learned through experiences in developing sustainable programs across the globe.
Sisters are doing it for themselves, and with continued proactive work and strategic partnerships that include progressive-minded men, even more successes that enhance the lives of women and girls globally can be celebrated.