In November 2014, the U.S. Agency for International Development (USAID) hosted an event that was geared towards Women Owned Small Businesses (WOSB). The conference was full of many enthusiastic, capable, and innovative women and men who are ready to support USAID's mission of international development.
USAID's guest speakers represented many key agency-wide bureaus and successful business leaders from the private sector. The agency provided updates on procurement activities and shared information with the eager conference participants about how to better market their services and track procurement activities. A select few Women Business Owners also had the chance to share their Success Stories and helpful tips on how to do business with USAID.
The Small Business Association of International Companies (SBAIC)'s Co-Chair of the Membership Committee, Dr. Elvira Beracochea of Realizing Global Health (RGH) shared her inspiring success story with the attentive audience. As a former Medical Doctor, ten years ago Berachochea started her own global health consulting business to empower countries to develop self-reliant and sustainable health systems.
In her presentation, she shared her story about how she started working with USAID, and "Three Lessons You Cannot Miss" 1. Message. 2. Marketing. 3. Systems. Beracochea shared the importance of having a clear, cohesive message about the services a company is trying to sell. She emphasized how important it is to spend 30-50% of one's time marketing to potential clients through networking with other businesses as well as attending conferences and other targeted events. She also gave some great tips on how to set up and maintain the proper systems for a business' financial management, IT and business operations, and Human Resources, which are all important to every business' success.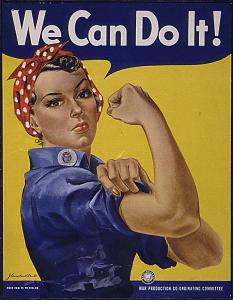 The optimistic message of increasing the emphasis of Women Owned Small Business utilization at the conference, and the inspiring Business Woman Leaders like Elvira Beracochea, gave a new sense of hope and encouragement to the business owners in attendance. This hot topic is one that many of our SBAIC members have been diligently tracking. SBAIC is a membership forum established to promote the meaningful utilization of small business in international development.
As the positive momentum continues for an increasing number of Women Owned Small Businesses within USAID and across the US government, SBAIC and its members are pleased to be apart of OSDBU's ongoing effort of promoting the utilization of small businesses in the international development sector.