The policies and rules governing international trade often appear marginally relevant even to development professionals. As trade facilitation professionals, Duca Consulting International believes that the WTO's new Trade Facilitation Agreement will bring substantial benefits to broad-based welfare in Africa—as it has elsewhere—and that these benefits will support development efforts in microenterprise, farming, health, gender, and environmental preservation.
Established in 2001, Duca Consulting International's (DCI) work falls into the economic growth sector with concentration on foreign direct investment and international trade. In trade policy and facilitation, DCI provided technical assistance to 13 countries in West, East, and Southern Africa, as well as directly to COMESA and ECOWAS. DCI's work in the specific area of trade facilitation, including Customs modernization, has taken place in Eastern Europe, Latin America, and the Middle East as well as in sub-Saharan Africa.
Trade Facilitation and the World Trade Organization
Trade facilitation differs from trade policy: it is about best practices in trade transactions. It promotes transparency, collaboration, and the simplification of procedures and documentation. The Trade Facilitation Agreement (TFA), formally adopted by the WTO in November 2014, introduces technical measures to enhance efficiency and reduce costs. Sub-Saharan Africa may stand to benefit from implementation of the TFA more significantly than any other region. According to the World Bank, in the category "Trading across Borders" no country in the region ranks higher than 79th of 189 economies studied,[1] and a disproportionate number of African countries fall into the lowest 25 percent. In average times to import and export, the region performs more poorly than any other. The best practices of trade facilitation offer means to improve performance.
The Knowledge Mandate
Article 1 of the TFA introduces a set of specific measures to enhance access to and transparency in information. Information gaps are among the greatest impediments to efficient trade. A farmer cooperative in Nigeria may need authorizations from four to six regulatory agencies before it can import the fertilizer its members need; an NGO in Tanzania that helps small artisans export their products may find operations blocked because they failed to obtain the right permits. The delivery of medical supplies to a women's health clinic in Zambia may be delayed because information on the products was withheld or unavailable.
Broad stakeholder involvement
The TFA is concerned with trade-related information, but it does not restrict the information mandate to Customs and one or another ministry. In fact, the TFA engages all border agencies, of which Customs is one. In Senegal, at least eight separate entities may be involved in authorizing the importation of certain goods. In this sense, the ministries responsible for health, environment, and agriculture all represent border agencies. The concept of modern border management, a main theme of the TFA, requires open collaboration among these diverse regulatory agencies. Transparency and disclosure are such powerful forces that implementation of Article 1 of the TFA will inevitably stimulate beneficial outcomes well beyond trade matters.
The TFA includes the role of the private sector and civil society even more forcefully than just safeguarding access to information. Article 2 mandates Member States to ensure that all stakeholders have the opportunity to comment on new regulations before they enter into force. Article 4 requires that there be clear mechanisms for appeal of decisions about importation or exportation that may be viewed as improper or discriminatory. Under these technical requirements, an importer of farm tools in Rwanda would have the right and a clear set of procedures to question what it claims to have been a misclassification of goods that led to higher duties.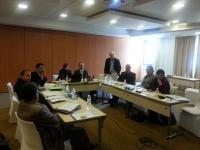 Development assistance to implementation
Because the TFA incorporates known best practices, there is no downside to its implementation for any country in the region from the perspective of broad welfare. Many African countries will require technical and material assistance for full implementation, and the TFA has an entire section dedicated to special and differential treatment for developing and least developed countries. USAID has funded a number of national needs assessments in Africa, as elsewhere, to identify gaps and help governments formulate the assistance they require. The Agency has also published an excellent guide to implementation.[2]
For the TFA to become legally binding, two-thirds of the WTO Member States must ratify it. Currently, fifty states have done so, but they include only three from the Africa Region: Botswana, Niger, and Togo. SBAIC urges the U.S. Government to continue, and increase, its invaluable support to the Agreement, especially in Africa. U.S. small businesses can play a central role in conducting national needs assessments, encouraging ratification, and in providing specialized support towards implementation of the technical requirements.
The SBAIC counts among its members several firms with top-notch qualifications to assist in this effort in sub-Saharan Africa—including firms with the internal capacity to conduct assessments in any of the region's major official languages. In Africa, DCI conducted Customs analysis in the Gambia, a study of comparative port efficiencies in Ghana, Benin, Togo, and Cote d'Ivoire, and a single window feasibility study for ECOWAS. In 2006, Duca Consulting's founder and principal, Dr. Donaldo Hart, served as the Portuguese-speaking expert in Angola's first trade facilitation assessment. In 2014, Dr. Hart worked directly with the WTO as facilitator and lead facilitator for national needs assessments in Tunisia, Morocco, Yemen, and Albania. Duca Consulting has recently created a compilation of the Trade Facilitation Agreement in English, French, Spanish, and Portuguese and is making the document broadly available.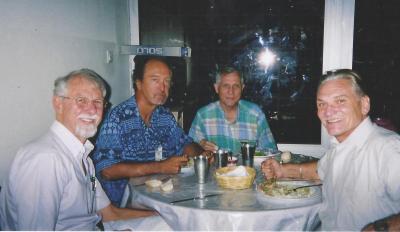 ---
[1] Doing Business 2015. Mauritius and Seychelles rank higher, but for geographic, ethnic, and political reasons they are outliers in the region.
[2] "A Comprehensive Approach to Trade Facilitation and Capacity Building." (2nd edition 2015)