OneWorld Com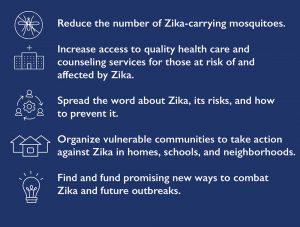 munications, a member of the Small Business Association for International Companies, is excited to publicly launch online the USAID Special Photographic Exhibition "Stronger There, Safer Here" – Keeping Zika & Future Threats From Our Homeland: the people, the strategy, and the results.
The exhibit can be viewed at  https://spark.adobe.com/page/PdfTwBPiuCH3F/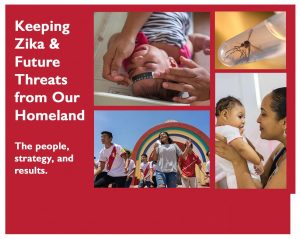 This special photograph exhibition, is also on show at the Milken Institute School of Public Health at the George Washington University 950 New Hampshire Avenue, NW, Washington, DC 20052 Monday – Friday 9 am – 5pm until December 12, 2018. It is free and open to the public.
The exhibition has compelling images by professional photographers, with accompanying graphics and texts that convey the response by USAID, partners and affected countries to the devastating Zika virus epidemic in Latin America and the Caribbean.
It has been an honor for the team at OneWorld to curate, design, and install this exhibition for our client USAID. In addition to producing the physical and online exhibitions, OneWorld provided social media strategy and content for amplification of the exhibition and organized a very well-received reception to launch the exhibition, which featured experts and videos from the front lines of the epidemic.
The exhibition will move to Dulles Airport starting January 2019.