Numerous global health projects start well but the long-term results seldom live up to the good intentions. The sad truth is, despite a huge influx of funds, many projects do not go beyond outputs and never actually improve the country's health system. You can't just throw money at this problem, but by working together to encourage ownership within the country and a long-term sustainability strategy, we can do far better in the future!
In our efforts to realize global health, the goal should be to empower the country to take full ownership of the development of its health system and work with all its partners, to use their respective competitive advantages, and ensure the health system consistently improves. Developing self-reliant sustainable health systems is a primary objective of Realizing Global Health (RGH). However, we recognize that it's not the job of just one global initiative, organization, government agency or donor. In order to realize global health, we need to work together.
At RGH we've focused on creating lifelong partnerships and relationships that aim to empower countries to own the development of sustainable health systems to meet the needs of their population. We work with everyone in health care – from the individual health care provider in the field, to NGOs, to donors, to government agencies – in a collaborative effort to permanently change health systems for the better.
Our success is due in large part to the 3Cs Method™ we've adopted for country ownership and leadership as well as stakeholder harmonization and alignment strategy. The 3Cs – communication, collaboration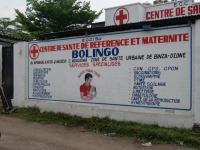 and coordination – are essential to ensure various agencies and partners are not duplicating efforts or using different and conflicting approaches to address health system development challenges. The beauty of this approach is that it can be applied at various levels: agency, country, implementing partners, and all other stakeholders to ensure ownership and sustainable results.
The following are three types of partnerships that benefit from communication, collaboration and coordination:
When you work with a new partner or donor make sure you understand and embrace their mission. For example, when working with USAID, a business or organization needs to understand the agency's mission of ending extreme poverty, promoting resilient democracies and advancing US prosperity and security. Understanding your partner's mission will help with communication throughout the project and will help you demonstrate how your results advance their mission, deliver effective results, and also empower the host country to sustain results. An excellent example of this is the way SBAIC supports USAID to meet its small business targets while making a big impact in the host countries where we work. Another is our understanding of USAID's communication and branding requirements that provide effective communication and reporting to the GMS Project.
Get to know the country where the project is located. Are you familiar with the country's constitution and legal framework? What is the country's ministry of health trying to achieve? Do you use the national health plan as your guide to ensure you contribute to its implementation? Does your project follow and/or improve the Ministry of Health's standards and policies and contribute to the results of the country's health programs? By understanding both the donor and the country's goals, you can align strategies and implementation activities that complement each other and what other stakeholders are doing. In this way, you ensure smooth communication and collaboration throughout the project and sustainable results, as well. For example, our knowledge of the Democratic Republic of Congo has helped us, in just 100 days, transform a health center into a far more effective facility that delivers quality healthcare (see photo 1).
Invest time in getting to know people, not just organizations. When you're collaborating with someone you should know what they want, what their goals are in the long term, and find ways to contribute or help them. It's just not enough to have a working relationship, look at how you can add value to the relationship and transfer expertise and ownership. This is a practice we expect from everyone on the RGH team.
For instance, we worked with a colleague in Uganda over 15 years ago. When it was time for the project to end, we helped her find her next job by helping her realize all the new skills and experience she had gained and revising her CV accordingly. We continued to support her career at various times. Now she is a leader in the health sector. There may be colleagues who at one time are young or lack experience, and when you help them advance in their career that lays the foundation for a wonderful relationship that can last for decades. The country benefits from this approach that encourages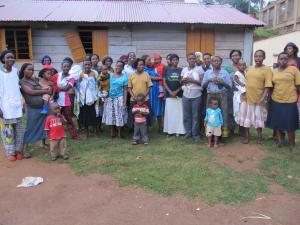 ownership and sustainability. Another person who comes to mind is Tina Nambuyia, (see photo) who through our training and assistance expanded her community-based child health program and inspired many mothers in her community to follow her lead. She owns the challenge of providing appropriate child healthcare and its solution and is a leader to other women as well. We believe everybody has a job in global health. Our work must create ripples that inspire others to also step up and do what they can to improve health. We have to really nurture those leaders that will own the problems of the health system and who sustain change after the life of a project.
At RGH we are proud of the strong relationships we have built with hundreds of organizations, health professionals, leaders and colleagues worldwide that have lasted more than two decades. They own the challenges and sustain the solutions of providing quality health care for all. Are you interesting in partnering with us? Please visit www.realizingglobalhealth.com to learn more.