Four years ago, USAID saw the promise of mobile money as a way to bring financial inclusion to the world's 2.5 billion unbanked. Today that number, as measured by the World Bank's Global Findex, has fallen to 2 billion and USAID requires use of mobile money or other forms of e-payments for all project costs absent a waiver. Nowhere is compliance with this requirement more possible than in Africa where mobile money is a central part of the continent's continuing digital revolution. Our team of experts at Strategic Impact Advisors (SIA) has participated with USAID to achieve the realization of the promise of mobile money. The SIA team has worked over the past four years to help development organizations make the transition from cash to e-payments.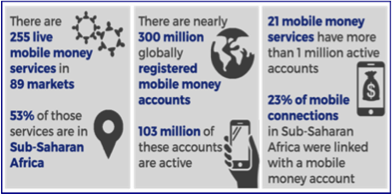 We have provided technical assistance and training through our subcontract with NetHope to 100 finance and program managers for USAID implementing partners in Ghana, Cambodia, and Zimbabwe. Next month in Malawi, SIA with NetHope and FHI360 will provide customized trainings over three days to build technical understanding among the implementing partners' staff and provide practical implementation advice while working through cash to e-payment transition case study. The session also incorporates service provider presentations to showcase existing e-payment products and of use cases. Increasingly, development organizations are working with us to analyze the cost of cash, map the process to move to digital payments and negotiate with service providers to support the business case for providing mobile money products to development organizations.
Mobile money is not a fad or a case of technology seeking a problem. Mobile money was created to solve a problem. The most well known mobile money offering globally is Kenya's m-PESA service, operated by MNO Safaricom. Mobile money grew out of the mobile operators prepaid airtime platform. Operators saw that customers where both transferring airtime and using airtime to informally pay for goods and services. From this, Safaricom developed the mobile money concept using electronic money backed by cash in a bank account. The service's initial focus was to solve the need for Kenyans to transfer money from person-to-person ("P2P") across distances and without a bank account using the wide-scale adoption of mobile technology. Since its creation, the use of the m-PESA mobile money platform has grown to include links to savings accounts, micro-credit and insurance. Seeing the success of mobile money in Kenya, mobile money has grown throughout Africa. African countries with vibrant and competitive mobile money markets include Kenya, Tanzania, Zimbabwe, Cote d'Ivoire, and Uganda. Mobile money as a payments platform has application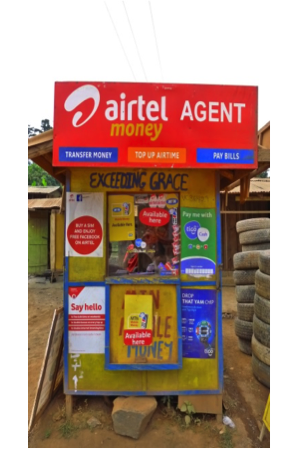 across the entire portfolio of development projects. Mobile money is now being used in agriculture value chains in Tanzania, education in Cote d'Ivoire where the government requires school fees to be paid by mobile money, and partners in SIA recently assistance in the evaluation of mobile money to pay response workers and to support cash assistance programs for resilience efforts in the Ebola affected countries of West Africa.
Organizations working on USAID funded projects need to pay attention and embrace the mobile money revolution. As part of its 2012 commitment to the Better Than Cash Alliance, a global alliance USAID helped shape, USAID committed that all of its funding would move through digital payments, like mobile money, not in cash. In 2014, USAID made it a requirement for all new grants and contracts. The Procurement Executive Bulletin requires contracting officers to include the use of e-payments in all new procurements for contracts and grants. You can listen to Bruce McFarland the architect of the PEB explain the Agency's thinking here.
For organizations compliance with this requirement is not easy. Mobile money offerings are regulated and require a clear understanding of the regulatory framework as well as the market landscape. When services are available, development organizations needs to assess their reach and evaluate the steps required to successfully implement a transition to mobile money or e-payments. There are a number of toolkits now available to help with this process and our firm specializes in providing that expertise. The SIA team helped create the NetHope-USAID e-Payments Toolkit that provides a ten-step guide and adaptable tools to help development organizations move from cash to digital payments. In addition, the Better Than Cash Alliance released a digital payments toolkit that includes a module for development organizations.