Janel Poché and Shelley Spencer have recently joined Chair Carlos Rivera and Treasurer Carol Yee on the SBAIC Executive Committee.
Janel Poché has transitioned into the role of SBAIC's Vice Chair after having served from 2012-2015 as Co-Chair of the Membership Committee. During this time, Janel nearly tripled SBAIC's membership levels, created an on-boarding process for new members, aided in the introduction of annual dues, and helped formalize the SBAIC Speaker Series.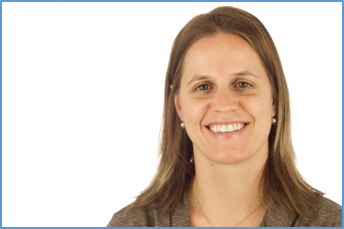 Janel is Director of Development for Juárez & Associates (J&A), a small business global development consulting firm that is proud to have been providing services to USAID for over 40 years. J&A, as a prime or sub-contractor, is presently operating USAID education and youth/workforce development programs in ten countries throughout the world. One such country is Mali, where Janel serves as J&A's project manager on the 3-year, $15 million USAID Mali Education Emergency Support Activity and is working with CAMRIS on the restoration of education facilities and improved management of gender- and conflict-sensitive education services for children in conflict-affected regions of Mali.
Janel has over a dozen years of marketing and business development experience working in the private sector and in international development. Prior to J&A, Janel was the Marketing & Client Relations Director at a legal and wealth management firm in Chicago and concurrently served as Project Manager for a Corporate Social Responsibility Project in Belize. She has an MBA from Loyola University Chicago and a BS in Marketing from Louisiana State University.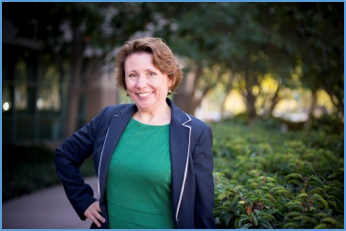 Shelley Spencer joined SBAIC as its new Secretary in March 2016. Shelley is the CEO of Strategic Impact Advisors (SIA), a women-owned, small business with a focus on financial inclusion, digital payments and economic impact analysis. Her firm joined SBAIC in 2015. Shelley's firm works with USAID as a subcontractor to NetHope, Inc. where she leads NetHope's payment innovations consulting team under NetHope's cooperative agreement with USAID. In this role, Shelley provides strategic advice and manages the team's collaborative work with USAID's Global Development Lab to advance the use of digital payments and mobile money throughout the developing world. Her work with USAID also includes managing the NetHope-USAID funded program in Indonesia to promote private sector development and user adoption of mobile financial services in Indonesia.
A lawyer by education, Shelley spent the first 20 years of her career in the mobile telecommunications business in the United States. She started in the telecommunications industry as a regulatory attorney and then moved to the business side helping found and run several small mobile telecommunications carriers later acquired by Sprint. She holds a J.D. from Georgetown University Law Center and a B.A. in Economics and Political Science from Baldwin-Wallace College.
To see a complete listing of SBAIC leadership, please visit: http://sbaic.dru/about-sbaic