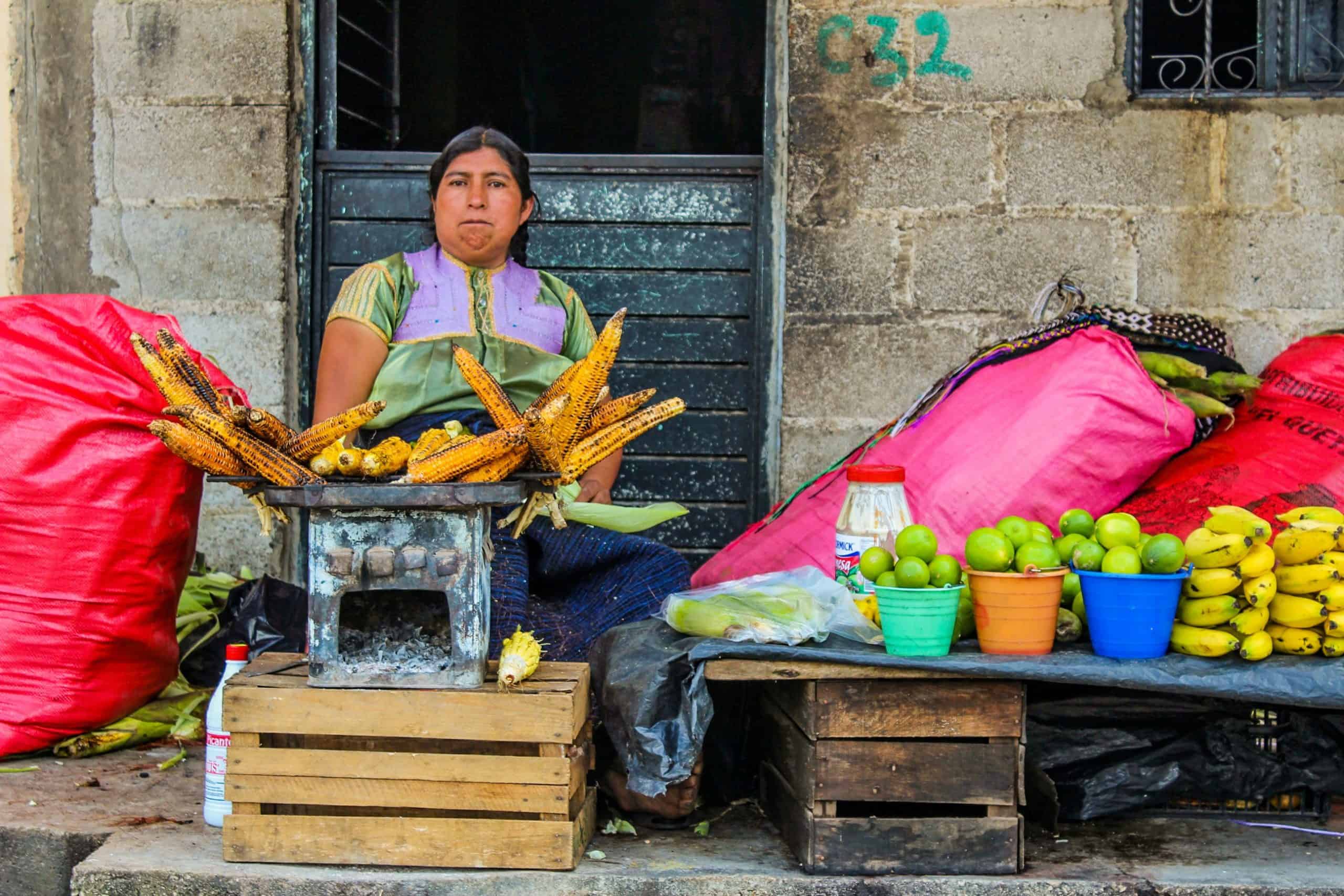 By Ricky Perez Leon, ME&A GIS Analyst and Geospatial Technology Group Member
The 2022 Esri User Conference, the largest global annual event about geographic information system (GIS) technology, showcased a map created under the ME&A-led, USAID-funded Monitoring, Evaluation and Learning Project in El Salvador (ME&L El Salvador) for the second time. The July 2022 event also featured a second related map and poster created under ME&A's Geospatial Technology Group (GTG).
The ME&A-produced maps and posters focused on socioeconomic challenges facing the Mayan population in Guatemala leading many to abandon their native lands in search of better opportunities. In 2019, the Esri Conference featured three maps produced under the ME&L El Salvador project related to migration, homicide rates and biodiversity.
"GIS, data, and digital technologies enable USAID to make data-driven decisions – a game changer for development interventions," said Randal Thompson, Ph.D., ME&L El Salvador Chief of Party. "They dramatically enhance knowledge about aid quality and geographic impact, especially critical in an area like the Northern Triangle where the economic and political situation directly impacts the United States."
ME&A was the prime contractor for the recently completed ME&L El Salvador Project (2016 to 2022), providing extensive monitoring, evaluation, and learning services to USAID/El Salvador and other USAID missions in Central America. Under the project, ME&A mapped the impact of U.S. foreign assistance on some of the root causes of irregular migration from Central America — such as gang violence, natural disasters, and economic difficulties – for the USAID Missions in El Salvador and Guatemala.
The ME&L El Salvador team completed more than 300 GIS maps on migration and other topics as well as provided GIS training for USAID implementing partners. Many of the maps were produced at the request of the U.S. Ambassador to El Salvador and some were presented at U.S. Department of State hearings before Congress. More than 50 of them were for USAID/Guatemala.
Displayed Maps Background
The Mayan population in Guatemala faces numerous socioeconomic threats to their livelihood that prompts many to abandon their native lands for better opportunities. These challenges include lack of arable land for farming, restricted access to biomass resources for traditional markets and income sources, food insecurity, inadequate healthcare, poverty, discrimination, narcotrafficking, and encroachment of housing/industrial development.
Today, the Mayan population is considered one of the most vulnerable in Guatemala. USAID is interested in sustainable development efforts to provide opportunities to improve their livelihoods and lessen the need to flee their native lands. ME&L El Salvador assisted USAID to analyze the variables making the Mayan people vulnerable and influencing their decision to migrate irregularly from Guatemala to neighboring countries, including Mexico and the United States. This type of analysis enables more sustainable, data-driven USAID investments targeting areas of highest concern.
After ME&L El Salvador provided geospatial services to USAID/Guatemala for over a year and a half (2020-2022) to analyze irregular migration in northern Central America, attention turned to developing an approach to analyze the vulnerability of the Mayan population in Guatemala specifically. We developed a territorial approach as a case study to analyze Mayan vulnerabilities and migration patterns. By using layers at the municipal level of environmental and socioeconomic factors, we assessed the distribution of the Mayan population's vulnerabilities.
Variables contributing to hunger and poverty included Mayan population rate, threat of drought, land cover, urban areas, food insecurity, homicides and extortions. Click here for more detail on these layers, as well as high-resolution versions of the maps and poster.
Analyses and Findings
Our findings pinpointed that the expansion of urbanized areas and food insecurity are the most important indicators of Mayan population vulnerability. On one hand, the expansion of urbanized areas is reducing the size of the actual Mayan territories, bringing in crime and violence; land changes, including reduced access to natural resources; and cultural shifts. On the other hand, food insecurity reflects lack of job opportunities; poverty; discrimination; and susceptibility to climate events, such as droughts and flooding. Food insecurity, because of a mix of those other variables, compels many Mayans to migrate.
About Us: ME&A is a small-business international development firm based in the Washington, D.C. area, providing technical assistance and support services in more than 80 countries. ME&A has conducted more than 200 evaluations and assessments in over 50 countries worldwide for USAID, the U.S. Department of State, and the Millennium Challenge Corporation.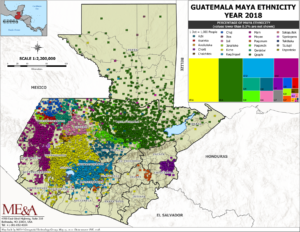 GIS map on Mayan population concentration in Guatemala.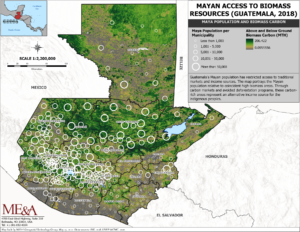 GIS map on Mayan access to biomass resources.