Managing USAID projects in complex security environments presents a myriad of challenges for any organization, regardless of size. For small businesses, surmounting these challenges can seem particularly daunting. However, smaller firms can offer unique capabilities that are a distinct advantage in providing the flexibility and innovation needed to match the fluid nature of program implementation in crisis and post-conflict settings.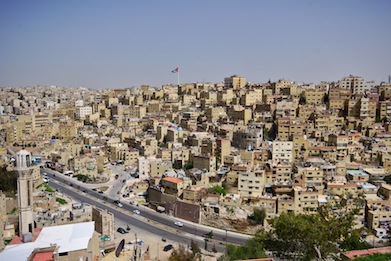 USAID's Bureau for Democracy, Conflict and Humanitarian Assistance (DCHA) houses several offices that specialize in contingency foreign assistance programming. Though each office has a distinct mandate, many operate in countries in the midst of or recently emerging from crisis. Development Transformations (DT) currently supports DCHA's Office of Transition Initiatives (OTI) programs in several of the most challenging, sensitive, and fluid environments for programming around the globe, including Yemen, Libya, Lebanon, and Southern Turkey.
Through our work with DCHA/OTI—and program implementation in post-conflict settings around the world—DT has developed best practices that allow us to be an effective partner in complex environments. Though some processes are simple in theory, they can be complicated in practice, requiring consistent oversight, recalibration, and dedicated staff to successfully implement.
We have found these guiding principles to be helpful touchstones throughout the life of a project.
Develop a deep understanding of the local context.
Never assume your knowledge is comprehensive. Perhaps the most obvious practice, building and maintaining multiple, even redundant, information streams about local dynamics is crucial to assessing potential risks to programming and personnel. Using a combination of local networks, security information services, and social media helps to triangulate information and make informed decisions. While single security information services are attractive options and easy for management to use and digest, other forms of information should be incorporated as well. Local staff should be encouraged to take a proactive role in providing security analysis, including reporting on social media, and establishing relationships with key actors in the program's area of operations. DT ensures local staff members understand the program's unique security sensitivities and often uses their analysis to help inform decision-making.
In certain locations, security information services exist and are easy to access. In Lebanon, for example, DT was able to utilize an existing information platform where local and international implementing partners share real-time security information via text, email, and WhatsApp along with systematic, longer-term trend analysis. However, in many complex environments, rumors and misinformation are common. This makes triangulating reports and understanding the inherent biases of reporting networks essential to weigh, confirm, and adapt to gathered information.
Tailor the security platform, policies, and procedures to the environment.
Be prepared to change standard operating procedures (SOPs) quickly as the dynamics on the ground shift. Flexibility has been critical to our ability to respond to changing realities on the ground and the evolving priorities of our programs. Since opening our office in Yemen in 2013, DT has implemented several distinct security approaches in conjunction with changes in the environment, including different risk profiles for various regions simultaneously. Analyzing trends from established security information streams is crucial to assessing new risks and affords the ability to anticipate as opposed to react to emerging threats. Procedures and indicators should be in place to respond to increased risk and as well as readjust platforms when risks diminish.
Additionally, local security practices can offer useful models when designing a platform—approaches for expatriate staff members do not always require different procedures. While foreign staff can present a different risk profile than locals, these threats can be identified and often mitigated with the augmentation of effective local practices. Local organizations usually have a more nuanced understanding of the operating environment and have been conducting programming for a longer period of time. When operating with a light local footprint and limited resources, we have found it helpful to leverage local practices and, when possible, integrate local security information sharing practices and incidence response mechanisms into our platforms.
Track and mitigate risk actively and deliberately.
Despite having the appropriate systems and people in place to oversee and implement a security platform in the field, risk management requires close and continual engagement from headquarters.
Having close linkages between the home office and deployed staff is an advantage for small businesses, as senior management often has first-hand understanding of the program, staff, and operating environment. Nonetheless, this familiarity does not replace codified decision-making processes. This becomes especially important in evacuations, emergencies, and times of heightened risk. For example, in seven successful evacuations from Afghanistan, Libya, and Yemen, DT's decisions to depart were made following a deliberate, well-established process with distinct roles for headquarters management and field staff. This clarity minimizes confusion and delays and improves the programs flexibility to adapt to major issues. Importantly, these processes also allowed programs to continue operating in austere environments after many other organizations suspended operations due to DT's ability to accurately anticipate, assess, and pro-actively manage emerging threats.
A process-driven approach helps eliminate personal biases and is important to eliminating creeping risk tolerance levels, which commonly occurs as staff becomes more comfortable and aware of their operating environment. This is not meant to create rigidity. Rather it provides documentation of security adjustments and mandates that security decisions are made thoughtfully and deliberately.
Working with DCHA often requires a tolerance for complex environments, but strong security practices minimize the risk for small businesses and can even provide the opportunity for innovation. DT's experience implementing projects in numerous challenging locations allows us to hone comprehensive policies and procedures, actively mitigate risk, and develop approaches that work for us as a small business.