Making Cents International is a dynamic and innovative woman-owned small business working to advance the social and economic well-being of youth and adults around the world. We work with partner organizations to build their capacity to support the people they serve—from smallholder farmers who feed the planet to young leaders who shape our communities. Since 1999, we have implemented more than 130 projects in 60 countries across the globe for USAID and other public and private clients.
One of Making Cents' core practice areas is youth development, specifically the practical application of the positive youth development (PYD) approach. Having played a central role in youth development domestically and in the "global north," the PYD approach is now gaining ground in low- and middle-income countries. This approach builds skills, assets, and competencies of youth; fosters healthy relationships; strengthens the environment; and contributes to positive transformations of political and economic systems.
In the many countries experiencing a youth population bulge, USAID is increasingly focusing on this important demographic, and understandably so; high youth unemployment, disenfranchisement, and lack of economic opportunities for youth represent continued threats to both US national security and overall global stability. Recognizing the importance of PYD approaches in general and in tackling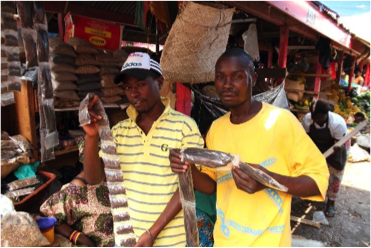 these drivers of extremism and violence, USAID's YouthPower initiative applies such approaches in the implementation of cross-sectoral youth programs and has set up a system for measuring the impacts of these investments for future learning.
Making Cents is working with USAID on this effort as a holder of the YouthPower: Evidence and Evaluation IDIQ and the prime contractor for the five-year YouthPower Learning project. YouthPower Learning is jointly funded by USAID's Bureau for Global Health; Bureau for Economic Growth, Education, and Environment; and Bureau for Democracy, Conflict, and Humanitarian Assistance. The project is designed to build the evidence of PYD impacts, supporting USAID's Operating Units in conducting, collecting, analyzing, and disseminating research and evaluations of cross-sectoral youth programming. This includes research designed to advance the knowledge and practice of PYD as well as knowledge management and information-sharing to promote engagement and educate the global community about how to successfully help transition young people into productive, healthy adults.
Making Cents has contributed to the growing acceptance of PYD approaches across USAID and among other global youth development stakeholders, underlined by the recent receipt of grant applications from 112 organizations from 48 countries to pilot new PYD research focusing on youth engagement in CVE and peacebuilding. These grants are awarded and managed by the Youth in Peace and Security community of practice (COP), one of the four COPs Making Cents has established under the project to expand the knowledge base and advance PYD practices. Reflecting the growing need to engage youth in CVE and peacebuilding work, the grants will contribute to the evidence base regarding the principal boosters, motivators, and barriers that affect youth engagement.
In our efforts to disseminate evidence and research on successful PYD approaches across sectors, we have created important spaces for sharing and learning, including:
The leading online information and networking resource for international cross-sectoral PYD, www.YouthPower.org. This interactive, user-friendly, sustainable learning hub serves youth, development practitioners, researchers, policymakers, and donors. The hub features more than 1,300 publically available resources and has had nearly 15,000 unique visitors over the past six months.
A vibrant, inclusive, demand-driven, cross-sectoral Learning Network and four associated COPs – Youth in Peace and Security, Youth Engagement, Gender and Positive Youth Development, and Cross-Sectoral Skills for Youth. The COPs have been expanding their membership since their launch 18 months ago and now count 513 members.
We have also produced tools and research to further inform PYD programming, including:
In addition, our support for USAID Operating Units involves working with Missions on project and activity designs, assessments, and cross-sectoral youth program portfolio review. We are also currently working with the Bureau for Food Security to design a guide and associated training materials focused on engaging youth in agricultural value chains. We look forward to continuing to support USAID in expanding the reach of YouthPower Learning and in promoting PYD approaches globally.
Learn more about Making Cents International and participate in our global youth events to get a first look at new research, case studies, policies and initiatives that increase the impact, scale and sustainability of youth programming.