Asmaa Idrisu, Climate Change Consultant, Inceptima
Samantha Joule Fow, Director of Innovation and Technology, Inceptima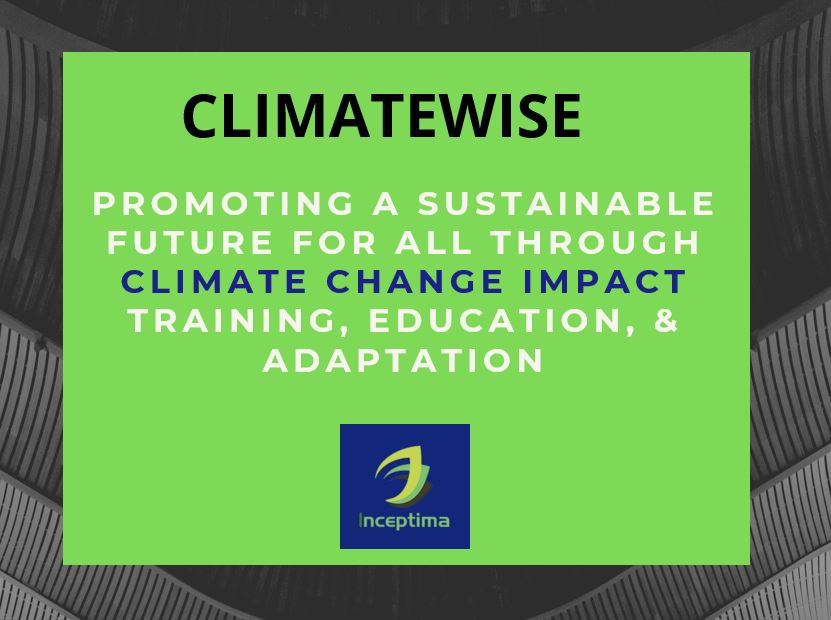 The past eight years have been the warmest on record, fueled by ever-rising greenhouse gas concentrations and accumulated heat. Extreme heatwaves, drought, and devastating flooding have affected millions and cost billions of dollars. Last year took an exceptionally heavy toll on glaciers in the European Alps, with initial indications of record-shattering melt. The Greenland ice sheet lost mass for the 26th consecutive year, and in September 2022 the ice sheet experienced rain instead of snow for the first time.[1] In 2015, world leaders finalized the landmark Paris Agreement, which calls for nations to keep global average temperatures increases "well below 2°C," while "pursuing efforts" to keep them under 1.5°C to mitigate the impacts of global warming. In the years since, 1.5°C has become the global goal.
Today, the global mean temperature is estimated to be about 1.15°C and is rapidly increasing. Our latest climate predictions show that global temperature rise will continue, with a chance that between 2022 and 2026 global temperature will exceed 1.5°C above pre-industrial levels. We are drawing nearer to a global temperature of more than 1.5°C for an extended period.[2] This would be catastrophic for human life on Earth.
In 2022, the US Federal Government made a goal to invest 40 percent of the overall benefits of certain Federal funds in communities that are marginalized, underserved, and overburdened by pollution.[3] Department of Defense (DoD), General Services Administration (GSA), and National Aeronautics and Space Administration (NASA) are implementing a Federal contracting requirement to ensure certain Federal contractors disclose their Greenhouse Gas (GHG) emissions and climate-related financial risk and set science-based targets to reduce their GHGs.[4] Many US Government agencies, such as the Department of State, have prioritized solving the climate crisis. Some of their 2023 goals and budgets are directed to accelerate the global energy transition to net zero emissions by 2050; help developing countries build resilience to the growing impacts of climate change including through the President's Emergency Plan for Adaptation and Resilience (PREPARE); and support the implementation of the President's Plan to Conserve Global Forests.[5]
Inceptima is passionate about solving the climate change crisis, and we believe we can make a huge impact by working with larger entities to educate, mitigate, and adapt. We recently launched ClimateWise, a series of custom training, mitigation, and adaptation programs tailored to help US small businesses and large organizations understand the climate crisis, monitor and offset their carbon footprint to manage their path to net zero emissions. We work closely with our clients to educate them to better understand climate change impact and the importance of adopting good habits for environmental sustainability.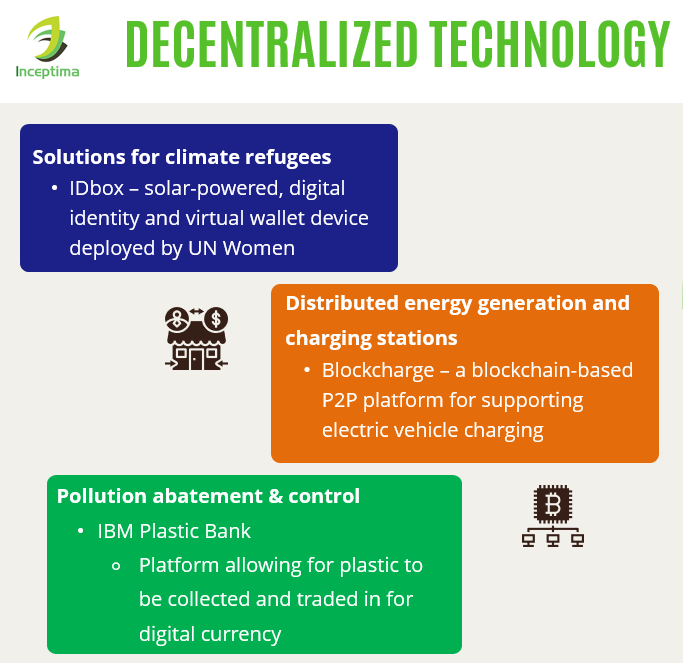 Our mitigation program was created to help businesses reduce their carbon footprint and gain carbon credits/certification to offset their carbon footprint. As the impact of climate change continues to affect our daily lives, we provide long term solutions on how to adapt to these changes. This includes steps we can take now to keep us safe, healthy, and operational when we are faced with unexpected and catastrophic events brought about by climate change. We conduct vulnerability assessments and provide recommendations with a focus on cost-effective, decentralized technologies which can help businesses save more money in the long run and reach their net zero emissions goals. Our ultimate goal is to help US small businesses and organizations analyze and mitigate climate risks to develop and build decarbonized, climate-resilient economies for a clean and safer future.