SBAIC member IBI, a woman-owned small business, is working in Tegucigalpa, Honduras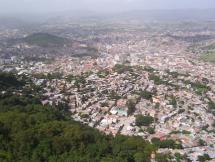 to conduct a risk assessment of the Honduran public financial management systems and the Honduran Social Investment Fund (FHIS, for its acronym in Spanish). The aim of this assessment is to advise USAID on the viability of relying on local systems for future government-to-government (G2G) funding mechanisms.
IBI has assisted governments around the world in implementing practical, cost-effective reforms to improve policy and regulatory frameworks. This leads to the creation of enabling environments able to enhance institutional and human capacity to manage public assets and govern more effectively, transparently, and with better accountability.
As USAID's 2015 Small Business of the Year, IBI demonstrated that a small business has the ability to successfully implement international development projects to help clients achieve their goals.
Founded in 1990 by the Honduran Congress, the FHIS is one of the main implementing agencies of USAID-financed programs in Honduras, and thereby plays an important role in utilizing international donor funds for the best interests of Honduran citizens. IBI's risk assessment—based on the established Public Financial Management Risk Assessment Framework (PFMRAF)—seeks to identify and evaluate fiduciary risks and to propose mitigation measures.
The FHIS has great potential to succeed in its mission of improving the quality of life of the most vulnerable communities in Honduras by implementing programs to promote community development. USAID recognizes how much of a catalyst for change the FHIS can become, and has requested this assessment to better understand the organization's ability to manage funds in order to effectively execute these projects.
USAID/Honduras is currently funding, through the FHIS, various programs aimed at helping to reduce violence and support infrastructure development in the most vulnerable communities of Honduras. USAID's programs through the FHIS are directly aligned with the first two Development Objectives of the USAID/Honduras Country Development Cooperation Strategy.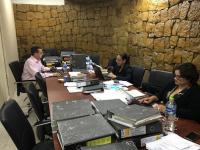 In this assessment, IBI is testing the adequacy of the design and operation of key business processes and control flows, as well as identifying risk assessment deficiencies of government-wide PFM systems, and specifically those of the FHIS. IBI's contribution results in a comprehensive diagnostic of institutional capacity and fiduciary risks, along with practical recommendations to mitigate risks and the identification of viable alternatives for effectively implementing a G2G funding mechanism.
IBI's approach helps Honduras build the capacity of its systems and institutions so they can elicit the support from all donors and become eligible for direct G2G funding, allowing for faster service delivery to the most vulnerable populations at a lower transaction cost.