Small businesses are responding to the rapid growth of information and communication technologies (ICT) in international development through innovative approaches to global project needs. TechChange is partnering with other SBAIC members to empower USAID and international development practitioners in three key areas: improving public communication, building practitioner capacity, and convening communities online.
Around the world, natural disasters, climate change, and violent conflict are driving the first increase in hunger in 15 years, as around 815 million people, or 11 percent of the world's population, went hungry in 2016. USAID Food for Peace has been at the forefront of response for more than 60 years as the world's largest provider of food assistance, reaching over 50 million people in over 50 countries every year. But communicating the scale of the challenge, as well as its direct connection to U.S. national security in alleviating both hunger and instability, is not always easy. This is why TechChange has partnered with Food For Peace to release a short educational animation.
Other SBAIC members have taken a similarly innovative approach to digital content and public communication. For example, a TechChange partnership with ME&A resulted in a series of animations and posters for USAID on communicating the impact of investment and entrepreneurship in international development. TechChange has also partnered with Making Cents International for the Demand-Driven Training Toolkit for Youth Employment, as well as the most recent launch of the YouthPower Learning Project Design Guide for Youth-Inclusive Agriculture and Food Systems.
Engaging content is no substitute for intentional development of staff capacity, which is no small challenge across all USAID Missions. TechChange has recently partnered with EnCompass LLC to provide USAID internal trainings on compliance policies. Our most recent training on Harassment Awareness and Prevention is now mandatory for all 11,000 USAID employees and hosted on USAID University, which embodies a digital-first approach to building global USAID staff capacity across appropriate levels of interactivity.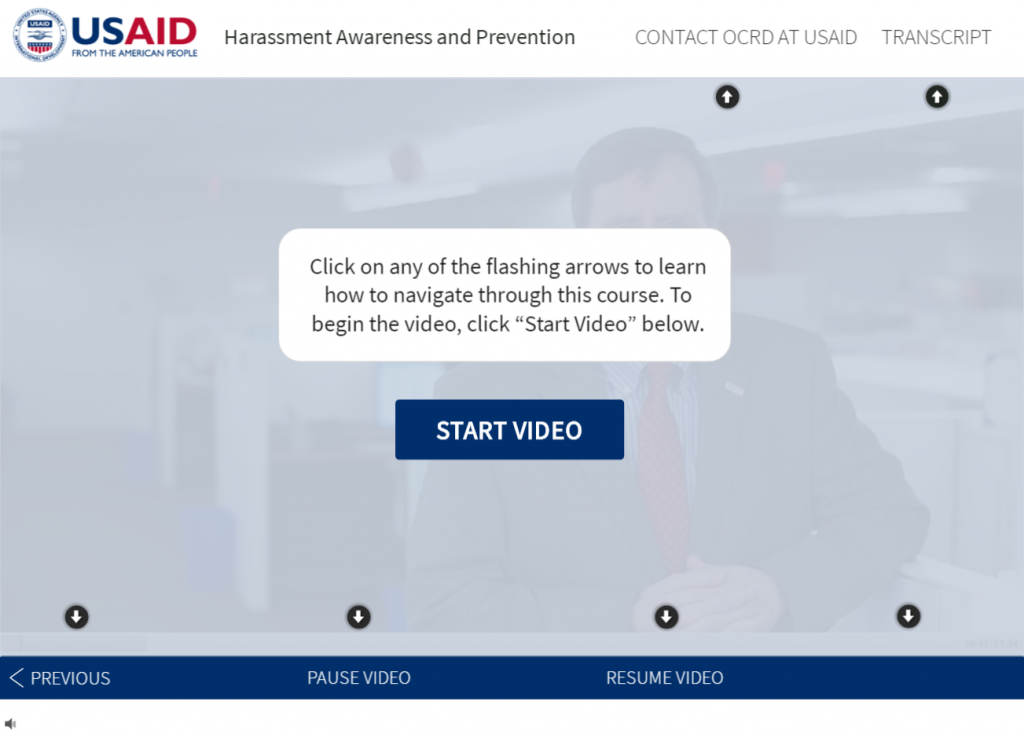 Although digital content and courses are more easily scaled than communities, we've seen students take steps to building communities further than the confines of the digital classroom. For example, an online learning student in South Africa who had worked as a Program Officer for USAID DELIVER went on to organize a local "Blockchain Party" in Grahamstown. Our experience with partners has shown that, once communities are empowered with online learning, they will often innovate to transfer that to offline impact.
In conclusion, as the bricks and mortar of traditional aid gives way to the dollars and data of digital development, small businesses are uniquely positioned to innovate as thought leaders to leverage the latest technology for global impact. SBAIC members already have a strong track record for merging the latest online learning technology and best practices from the private sector with the needs and communities of international development; we expect to see more to come.