Many countries have well-developed policies and laws supporting agriculture and fostering economic growth. However, these policies often fall short of their intended goals as a result of ineffective government implementation due to inadequate regulatory guidance, monitoring, limited collaboration with stakeholders, and poor planning.
J.E Austin Associates (JAA) has partnered with government and private sector organizations across multiple countries to develop a Policy Implementation Improvement Methodology, which includes diverse tools to address the underlying causes of poor policy implementation. In Nigeria, JAA is a subcontractor for the USAID Feed the Future Nigeria Agribusiness Investment Activity ("Activity"), where JAA collaborates with the Nigerian government, private sector, and NGO partners to improve the enabling environment for agricultural sector growth by updating agricultural policies and improving local stakeholder's institutional capacity to implement policies effectively.
JAA collaborated with federal and state governments in Nigeria to improve agricultural policies, beginning with research and public-private dialogue to develop new policies that meet agribusiness stakeholders' needs. The collaborative approach to policy development, fostering buy-in by all stakeholders, created a systemic change in how local system actors interact in reforming policies. The evidence-based policy reform approach resulted in a remarkable milestone with 18 new or revised policies approved by the federal and state executive councils.
Stages of Policy Implementation
JAA strengthens institutional capacity in implementation planning through a Policy Implementation Monitoring tool, which evaluates the progress of policy implementation across eight stages, identifying gaps and achieved milestones. Using the tool, all stakeholders can assess their current capacity at each stage, enabling collaboration between government and non-government agencies to create a plan to address those gaps and ensure effective implementation.
The purpose of the Activity was to support updating the National Agriculture Seed Policy so as to increase agricultural production by improving the quality of seeds and farmers' access to them. After the policy's approval, JAA mobilized agricultural specialists from the National Agricultural Seed Council to participate in a workshop to assess their implementation capacity and receive training on how to use the policy tool to monitor their implementation of the new policy. In Nigeria, JAA Policy Reform and Institutional Strengthening expert Joe Lowther worked with a team of four agriculture policy specialists to adapt the tool to the policy context and pilot it with the council. One of the specialists, Professor Ayoola Gbolagade, then organized a workshop on the policy for the council.
During the interactive workshop, the Seed Council members provided feedback on the tool and its uses, which allowed them to take ownership of the solutions identified during the training. "The training helped highlight areas of implementation we were ignorant of. We learned how to assess and identify risks that could be barriers to implementation and how to track performance to ensure every stakeholder is meeting their objective," said Mr. Towolawi Oluwole, Director of Seed Information, Data Management, and Capacity Building of the National Agricultural Seed Council.
Using the feedback provided, Professor Gbolagade and the council are collaborating to finalize the adapted tool. The council members have requested further assistance from the Activity to support developing an implementation plan based on the stages included in the tool. "In my experience, the Activity is the first agricultural policy intervention to go beyond development and articulate a follow-up for implementation. It is the first to employ a tool tailored to a policy to ensure effective implementation," said Professor Gbolagade. The tool will enable stakeholders to regularly monitor and evaluate policy implementation activities to ensure the effectiveness and goal attainment of future policies.
JAA has collaborated with over 30 government and non-government agencies in Nigeria to implement policies using its methodology and tool. JAA supported organizing a round-table engagement with all relevant stakeholders to transfer ownership and ensure the sustainability of its policy interventions. The Activity introduced the Policy Implementation Advocacy Community of Practice (PIAC) Group, a team of experts who have volunteered to continue working towards improving the enabling environment through policy reforms beyond the Activity's term. JAA engaged consultants to train PIAC members using the tool. During the event, non-government stakeholders expressed the need for training on the tool to facilitate their involvement in establishing accountability mechanisms. Civil society organizations identified opportunities to engage with stakeholders and help drive implementation. "Civil society groups can facilitate the establishment of accountability mechanisms to monitor, track, and evaluate implementation progress. There is a role for them to work with public agencies in advocacy for the implementation of policies," said a representative of the civil society associations.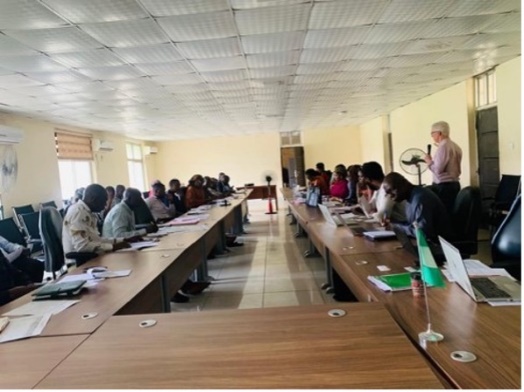 Figure 1 JAA policy implementation training workshop.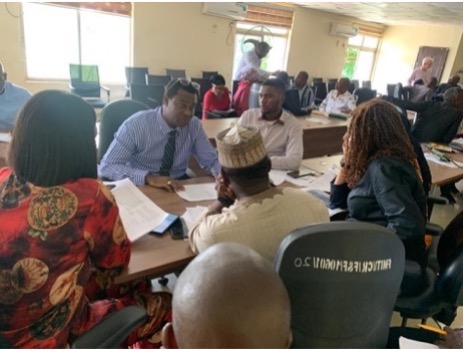 Figure 2 Government officials in breakout group discussions during training workshop.
.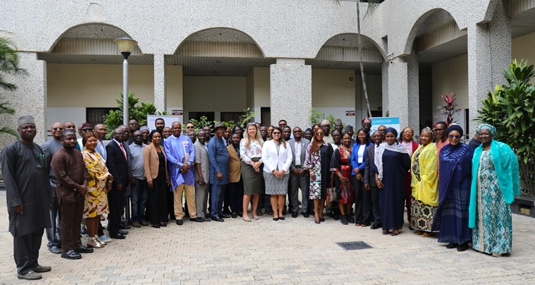 Figure 4 Round Table Engagement with stakeholders including government officials and civil society representatives.