Author- Kenneth Davis – New Business Manager, Global Health
Goals: Governments and global health institutions are grappling with the challenge of medical misinformation spreading through social media as COVID-19 vaccines continue to make their way to developing countries at scale. National-level data may help identify determinants of vaccine hesitancy, but it does not produce insights granular enough to identify where vaccine hesitant populations live and how to best reach them with counter-narratives.
Obstacles: Social media targeting is particularly critical because it is a bastion of medical misinformation that fuels vaccine hesitancy. In early 2022, Meta changed their ad targeting capabilities on Facebook and Instagram to "prevent advertisers from abusing the targeting options" including those "referencing causes, organizations, or public figures that relate to health, race or ethnicity, political affiliation, religion, or sexual orientation." While this may reduce or slow the spread of targeted disinformation through ads, it has also significantly reduced the ability for global health stakeholders to target ads aimed at increasing vaccine uptake on these platforms.

Solutions: To meet this need, Fraym data maps vaccine hesitant populations based on unique drivers of hesitancy like confidence, convenience, and complacency – down to the neighborhood level. This, paired with Fraym's channel-specific communication data, means users can select the most effective media channels for messaging campaigns by location.

Fortunately, demographic and geographic targeting of Facebook ads is still available, and with Fraym data you can identify:
1) Where vaccine hesitant communities are
2) The proportion of Facebook users within them
3) The most effective content and language to use in the advertisement
Start by Identifying Hotspots: In Kenya, we can see hotspots of disproportionately large numbers of vaccine hesitant individuals.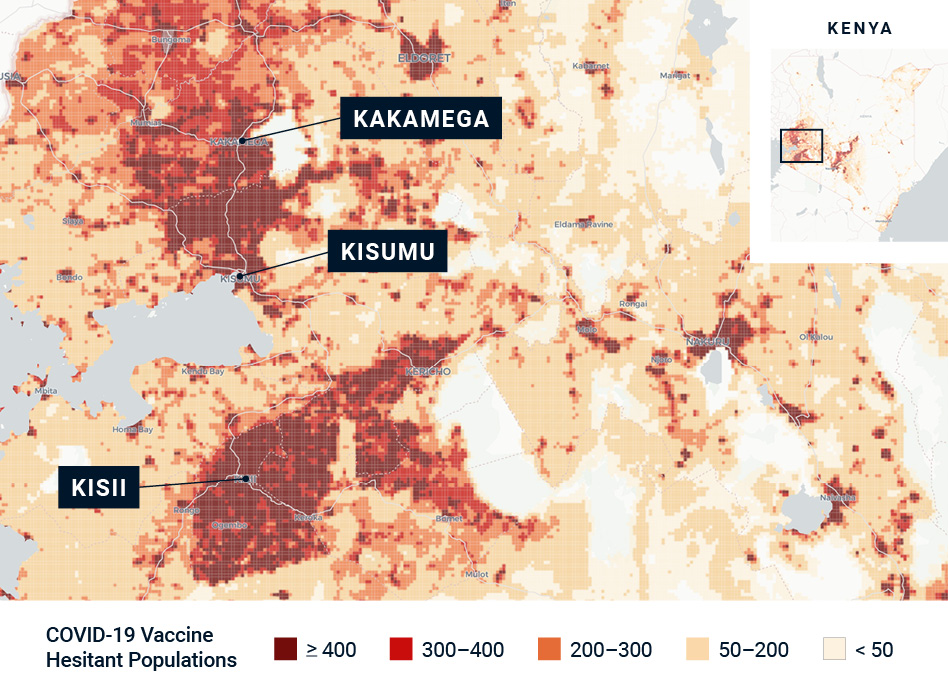 Add Media Data: Zooming in, we can find wide swathes of hesitant populations that also use Facebook frequently.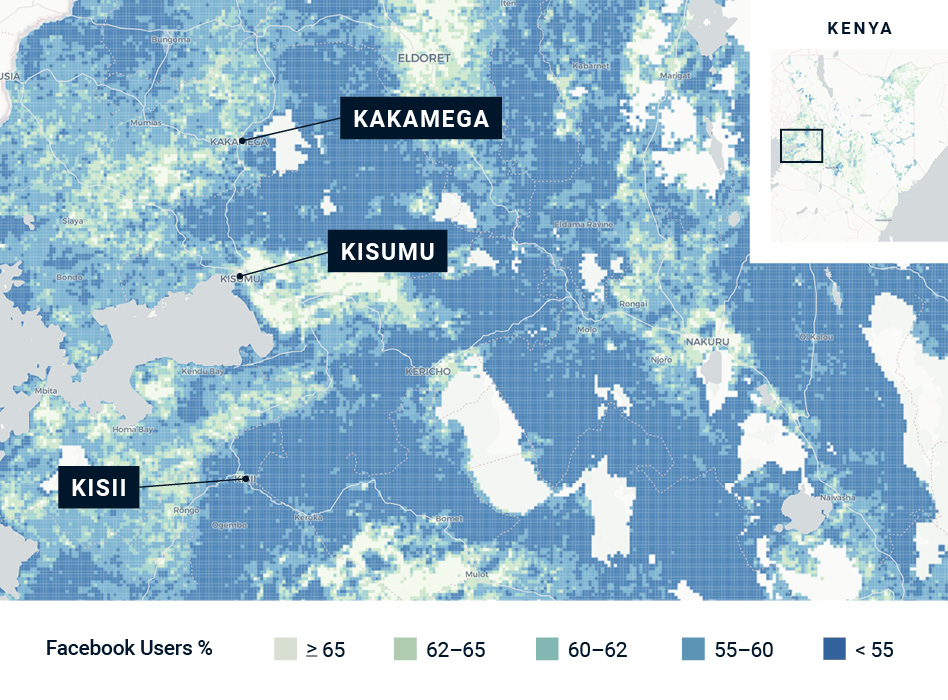 Refine Targeting: We filtered the maps to only show communities that have at least 200 vaccine hesitant persons as well as 60% Facebook use.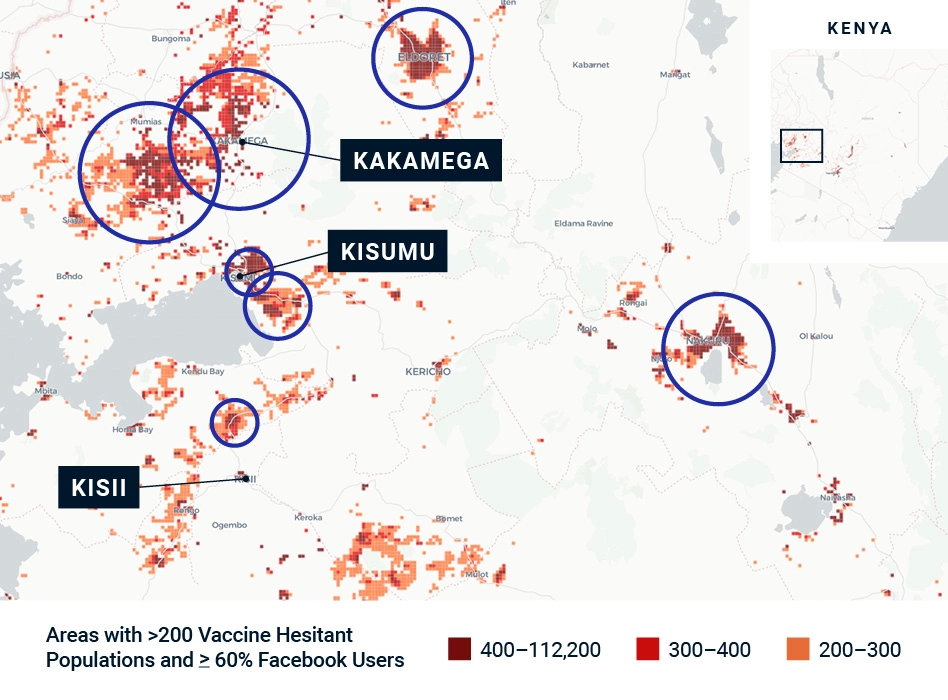 Facebook Ad Manager: Now we can deploy targeted ads using Facebook's Ad Campaign Manager to get in front of intended audiences with geographic specificity between 2 – 15 miles.