On January 20th, USAID announced the sixteen winners of the Wildlife Crime Tech Challenge, a global call for innovations that can be used to combat wildlife trafficking. The winners were selected from a pool of 300 applicants representing 52 countries, over 80% of which were from individuals or organizations that had not previously worked with USAID.
Now that they have been chosen, the winners will receive acceleration support from USAID for over 18 months. Both the prize competition and the acceleration support facility of the Wildlife Crime Tech Challenge were designed and run by SBAIC member Integra LLC, with support from subcontractors PwC Public Sector LLP and fellow SBAIC member Sonjara, Inc.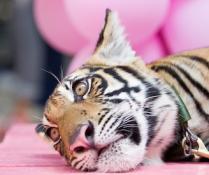 When someone mentions the word "trafficking," most of us think immediately of drug trafficking, arms trafficking, or human trafficking. Not many people know that wildlife trafficking, the trade in illegal wildlife and wildlife parts, is one of the five largest illegal trades in the world. By some estimates, it's valued at $19 billion per year. Further, it has grown in value by over 300% in the last two decades and having a devastating impact on biodiversity in Asia. The Sumatran Rhino is near extinction. The pangolin, an armadillo-like creature native to SE Asia, is the most heavily trafficked animal in the world.
In places such as rural Cambodia, Laos, and Vietnam, the professional criminal networks driving wildlife trafficking can have the same impact that drug trafficking rings have in rural areas in the Americas. They weaken rule of law through bribery and intimidation. Further, many poor families depend on natural resources and biodiversity for sustainable livelihoods, and these assets are being destroyed. Finally, there are strong linkages between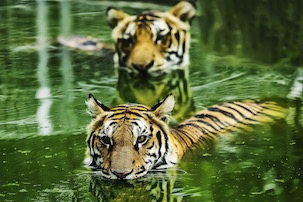 biodiversity conservation and climate change. Animals have symbiotic relationships with their habitats, and the loss of iconic species can cascade into the collapse of entire ecosystems.
The Wildlife Crime Tech Challenge is designed to catalyze science and technology innovation to help reverse these trends. A USAID initiative in partnership with National Geographic, the Smithsonian Institution, and TRAFFIC, the Wildlife Crime Tech Challenge is a key part of the US Government's approach to the problem. It is named component of the implementation plan for the President's National Strategy to Combat Wildlife Trafficking. And it is already bearing fruit.
Imagine if customs officers at border points had access to state of the art sensors that could detect rhino horn hidden among other cargo simply by isolating its chemical signature? What if we had better tools for monitoring the illegal activity that goes on at live animal markets throughout Asia?
These tools are just two of the winning solutions of the Wildlife Crime Tech Challenge. The full list of Prize Winners can be seen on the Challenge website here.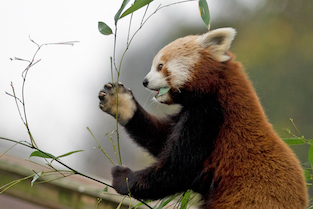 To help Prize Winners achieve impact at scale, Integra and its subcontractors are providing several elements of support. First, each Prize Winner is awarded a $10,000 prize to recognize their selection. Then, they will spend the next several months working with a business coach. This will help them refine business plans, develop a strategy for scaling up, and identify opportunities for additional funding. Beginning in March 2016, each Prize Winner will be eligible to attend up to two conferences or events of their choosing. The idea is to put winning solutions in front of the organizations that can either use, purchase, fund, or partner with the solution in order to help it achieve scale. Then, this summer, the Challenge will host a public event in Washington where all sixteen Prize Winners will present their solutions and interact with attendees. As one of our primary goals for the scale phase of the Challenge is to integrate the 16 winning solutions into USAID programming, we encourage the widest possible attendance from USAID staff.
After the public event, the sixteen winners will compete for one of four Grand Prizes of up to $500,000. Whether or not they are successful in the Grand Prize competition, all sixteen winners will continue to receive support from the Challenge until August 2017. This support will include access to a technical assistance fund and networking assistance provided by the Integra team.
To date, Prize Winners have been ecstatic with the kind of flexible, demand driven support that the Challenge provides. As one winner, who's solution will map pangolin poaching hotspots, put it, "this sort of support is simply not available anywhere else."