By Raheema Abdirizaq, Business Development and Communications Associate
According to the World Bank, around 56% of the world's population live in cities, and by 2050, urban populations are estimated to double. What does this mean for city governments and their ability to provide basic services, such as sanitation? Currently, only around 43% of urban residents have access to safely managed sanitation. The focus on cities and their populations is essential, as urban areas are disproportionately impacted by inadequate sanitation, as well as climate and water crises. It is therefore more important than ever for decision-makers to be informed on where investment is needed the most and how to prepare for the future.
With support from the Bill and Melinda Gates Foundation, Athena Infonomics developed the City-Wide Inclusive Sanitation Services Assessment and Planning (CWIS SAP) tool in partnership with Aguaconsult and the Eastern and Southern African Water and Sanitation Regulators Association (ESAWAS). This tool aims to help decision-makers compare and understand the outcomes of different sanitation interventions and investments. Through this web-based tool, decision-makers can consider factors that might affect service delivery, ensuring they can mobilize and pool resources towards equitable sanitation solutions.
The CWIS SAP tool starts by outlining city-level coverage, service delivery structure, costs, and safety in relation to the sanitation systems these decision-makers use. With this information, users can map out different scenarios that can affect outcomes of interventions on the city-level. The tool features indicators such as equity, safety, and sustainability, allowing users to view outcomes through various lenses.
To truly tackle the sanitation crisis from a city-level, however, Athena Infonomics argues that it is necessary to aim for universal access to quality sanitation—which will require significant funding and resources. Funding for sanitation projects is limited and often inadequately allocated, mainly due to a lack of data and information. For decision-makers and governments to adequately allocate funding to essential projects and interventions, they will require a full range of data on aspects such as affordability for households, access to sanitation services, and a financial scope of sanitation service providers.
This tool is rooted in the principle of city-wide inclusive sanitation (CWIS). CWIS is a public service approach to planning and establishing urban sanitation systems aligned with the United Nations' Sustainable Development Goal 6 (SDG 6), which seeks to ensure access to water and sanitation for all. This approach focuses on outcomes and functions, as opposed to simply changing specific system designs. With this enhanced focus, other essential SDGs that aim to benefit marginalized communities—such as girls, women, and low-income communities—are included in the development of effective sanitation interventions.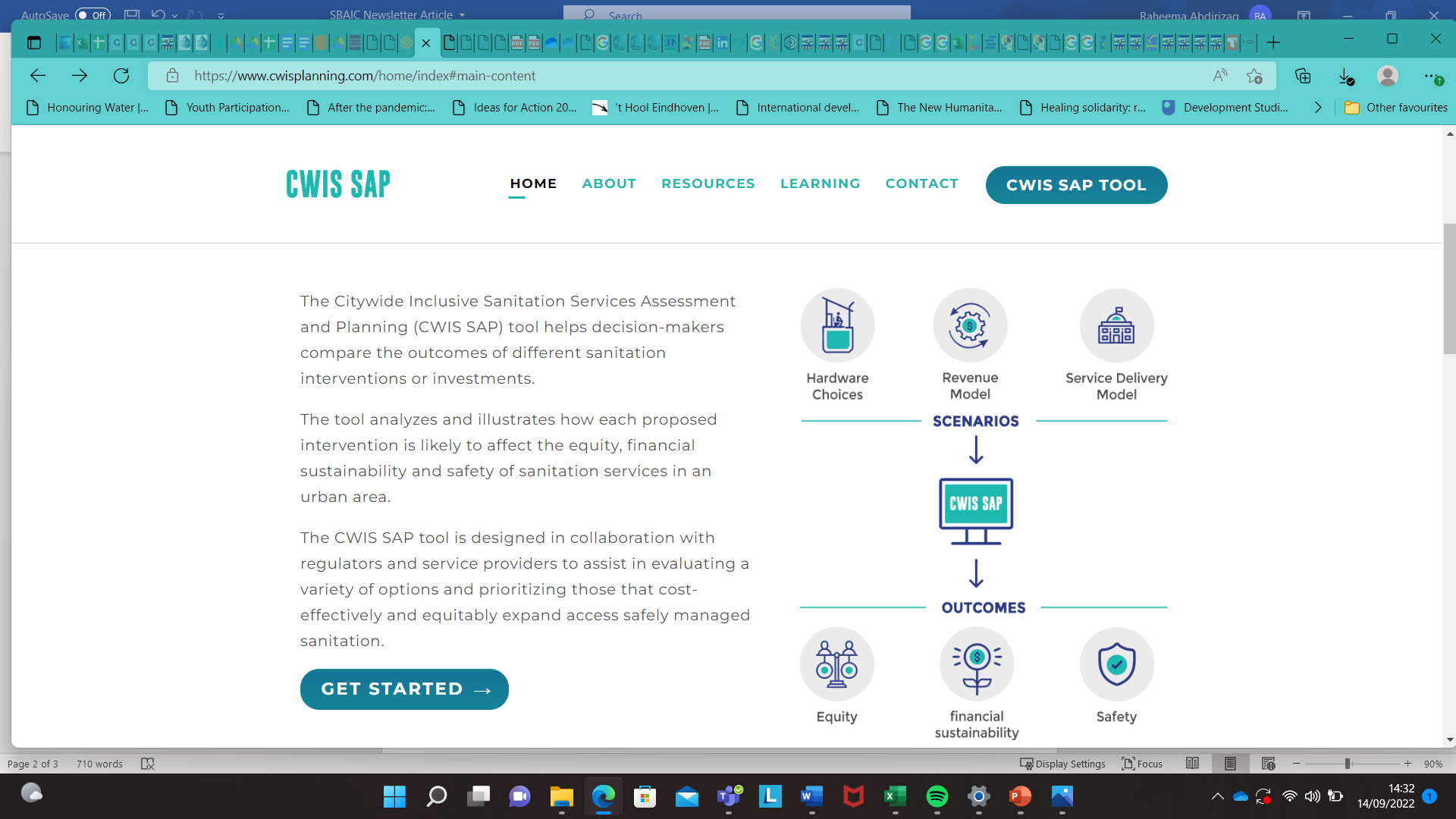 Diagram: CWIS SAP Functions and Outcomes
In keeping with the CWIS approach, Athena Infonomics recognizes how essential context-specific solutions are within sanitation systems. As the World Bank asserts, CWIS calls for a shift in the urban sanitation paradigm, necessitating decision-makers and organizations to reimagine the usual sanitation solutions and approaches (such as sewerage and wastewater treatment), which have not been successful in moving SDG 6 targets forward. If SDG 6 is to be achieved, there must be a change in mindsets towards the CWIS approach. CWIS is not about starting from the beginning and rebuilding infrastructure, but rather building on existing sanitation delivery systems with a range of solutions—whether they are onsite or sewered, centralized or decentralized. Various service delivery models can be used to yield lasting, on-the-ground solutions.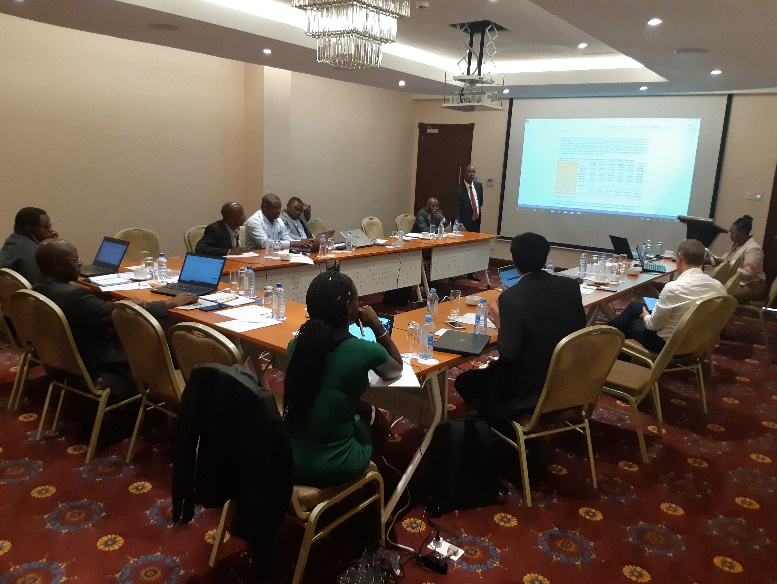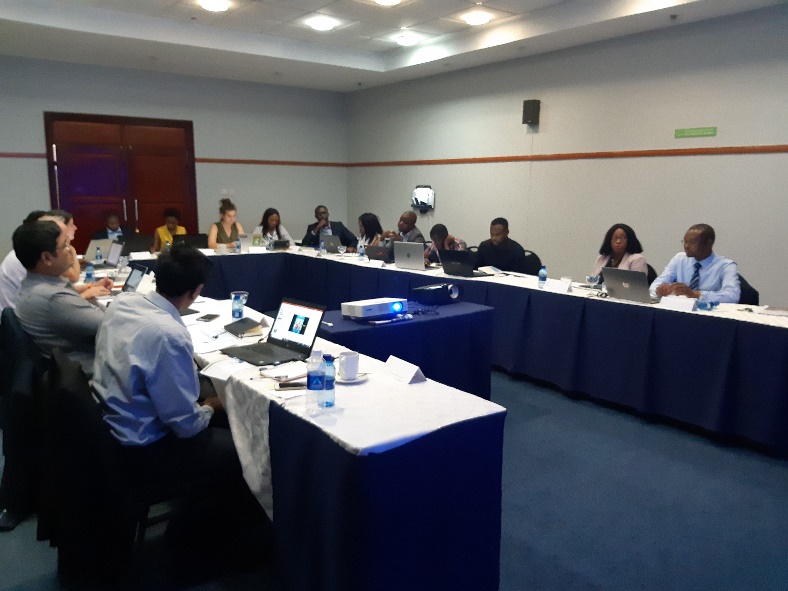 A consultation in Nakuru, Kenya
A consultation in Lusaka, Zambia
The CWIS SAP tool, developed under the guidance and leadership of ESAWAS and regulators in Kenya, Zambia, and Uganda, is now being built into tariff appraisal protocols in these countries and used by public service authorities, service providers, and researchers in Ghana, Haiti, and Burundi. Working with national regulators and sanitation authorities, our CWIS SAP team was able to center and incorporate their experiences to inform the design of the tool and its utilization by different cities. Mwansa Nachula Mukuka, a Sanitation Specialist for the Lusaka Water Supply and Sanitation Company, recounted the organization's experience with the tool: "Using a tool like [CWIS] SAP, along with a strong underlying data system like Lusaka Sanitation Systems, has helped us understand the cost of providing services, improving coordination with other organizations, and designing more inclusive service plans."
Through our collaboration with local sanitation service providers and regulators, the CWIS SAP tool can help country users advocate for funding and investment in areas that are most useful to local authorities. This advocacy brings us closer to tackling vital issues faced by urban populations across the world.